Mariana Françozo takes over Confidential Counsellor role from David Fontijn: 'I look forward to it'
Starting on October 1st, the Faculty of Archaeology has a new Confidential Counsellor (Vertrouwenspersoon) for PhDs. After serving for almost three years, David Fontijn is succeeded by Mariana Françozo. We had a talk with both staff members to honor the occasion.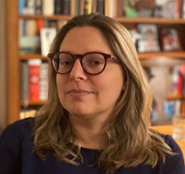 Service to the Faculty
So what drives someone to become Confidential Counsellor? 'It is an experience I have never formally had.' Mariana explains. 'I just finished my term as head of department, and I wanted to be of service to the Faculty in another way. In my previous role I enjoyed talking extensively with students and staff about the issues we are facing. I got the impression that I would be good at this.' She laughs. 'Time will tell!'
Interestingly, David had similar reasons to become the Confidential Counsellor at the time. 'I stopped as a member of the board, but I wanted to apply my experiences in the organisation to help out colleagues, specifically the PhDs.' David shrugs. 'I thought it could be very useful to put my energy in trying to solve problems. Never regretted it.'

Positive reactions
The role is an important one, but it can be heavy. 'You are confronted with sometimes severe problems.' David elaborates. 'People who are under a lot of pressure, or experience all kinds of issues. You want to help them, but your means are limited. This makes it hard sometimes, though I often got a lot of positive reactions to the work I did.'
Mariana is not deterred by this. 'I look forward to it. It might also help me to understand a bit more what our PhD community needs in terms of support, and what kind of issues this generation of young researchers is facing.
David reflects on ending his term as Confidential Counsellor. 'I enjoyed doing it, but it is not the sort of work you can do indefinitely. You never know if you develop some negative routines in the course of time. I am really happy with Mariana as successor.'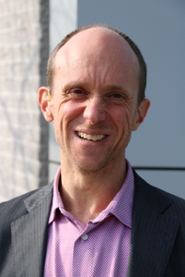 No set of tricks
Asked to give his successor some advice, David smiles. 'I have a lot of confidence in her. There is no set of tricks. It is just communication from human to human. It only works when you are truly interested in the other person. Mariana is preeminently suited for this role.'
'Well, thank you David.' Mariana replies. 'I really hope I can live up to your confidence. I really hope I can be as good as you were in those three years. It's a great honor and a lot of responsibility.'

The role of the Confidential Counsellor
Are you a PhD candidate, and is there something you'd prefer to discuss with someone other than your thesis director or supervisor? The confidential counsellor for PhD candidates is here to help. You can speak to him/her in confidence and receive advice. If you experience symptoms of physical or mental illness during your PhD research, you can go to the university doctor or psychologist. More information on the Confidential Counsellor.