What are the University Council's priorities this year?
The University Council, with a new set of members since 1 September, has formulated six priorities where its members would like to make good progress this year. Which of these issues do new staff representative Timothy de Zeeuw and new student representative Kate Willey identify most closely with?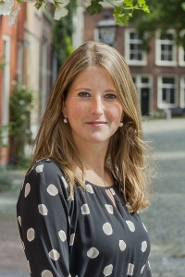 It goes without saying that the University Council has always has priorities that it focuses on, but starting last year, these issues are now formulated explicitly at the start of the academic year (see the box below this article). Chair of the University Council (UR) Charlotte de Roon comments: 'At the start of the year we see what issues are shared by all the staff and student parties. That helps cooperation among the parties and sets the course for the work of the UR. Not only that, the priorities serve as a guideline for assessing policy proposals and they also give the UR a clear image to the outside world.'
The priorities, set out at the bottom of this page, was presente presented to the Executive Board in the consultation meeting on 12 October, so that the Board is also aware of what the aims of the UR are in the coming year.
Student member Kate Willey - DSP The Hague

'Issues facing international students are often overlooked'
Kate Willey, an undergraduate International Relations and Organisations student from Scotland, is new to the University Council (UR). She is the delegate for the Democratic Students Party (DSP), a party that represents all students from Campus The Hague, and she wants to make sure that international students can participate in University democracy. This is the party's third year of UR representation.
With the University becoming more international, the UR has drawn up a 'working method for internal language facilities protocol.' As a result, Kate has access to an interpreter in meetings that are held in Dutch, which amounts to all meetings except for the party leader meetings. 'It's unavoidable but you're always lagging behind a bit,' says Kate, 'which can be difficult at times. But everyone is very helpful, and I'm gradually finding it easier to have my say. And I'm getting to know the other UR members better too.'
'I found that the University often overlooked issues facing international students, simply because they weren't represented in the central participation body. I hope the DSP will be able to change this. I'm proud that inclusion has been made a priority. It will help Dutch and foreign students to integrate more, but it's also an overarching guideline for all the decisions that we as the UR take. Inclusion goes beyond diversity: all students and staff, regardless of their background, should feel as though they belong and are able to fulfil their potential.
'My first month on the UR has been a steep learning curve, but it's also been really exciting. That was particularly true for the discussion on the long-term plans for Campus The Hague – everyone should read them. I'm also finding the weekly Covid meetings with the Executive Board really useful: I can take students' concerns straight to the top and a quick solution is often found. I'm really looking forward to the rest of the year.' One final piece of advice: 'Follow the UR on social media so you know which topics are coming up and how to have your say!'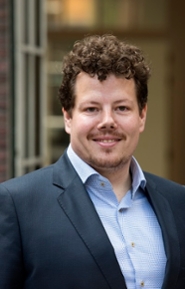 Timoty de Zeeuw - FNV Overheid

'Just like a house, a university needs regular maintenance'
Timothy is a lecturer in the bachelor's programe in International Studies and is also a Leiden alumnus. 'I feel as if I've been part of the academic community for a long time, particularly at Leiden University. The university is very dear to me; it's my second home and, just like every other house, it needs regular maintenance. Representing FNV-Overheid (the biggest union in the Netherlands, representing government employees) in the UR is an opportunity to play a part in that.'
'But, of course, I also have my own personal motivation. I'm not officially what's known as a draaideur teacher (a system of successive temporary contracts that preclude the possibility of a permanent contract, Ed.), but I have had several temporary teaching contracts with no research time, and that goes for my current contract. That experience, and it's also the experience of many members of staff, was my main reason for putting myself forward; I wanted to make sure this group is represented at the highest level possible. All these temporary contracts – and particularly the draaideur contracts – are at the cost of the wellbeing and career prospects of the staff concerned. There are lecturers and assistant professors who move from university to university, working in temporary placements that are in reality permanent positions.
'It won't be any surprise that the key issue that I identify with most is 'Improved support for teachers' I will be working on achieving more permanent contracts and better career prospects for teaching staff. I also want greater recognition for teaching per se at the university. Teaching in an academic environment and making sure you stay up to date takes up a lot of time, energy and work. At the moment, it's something teachers don't have enough time for, and that's a shame.'
The six priorities

A fair assessment of tasks
This is about reducing the pressure of work. The UR wants a realistic hourly norm for research and teaching and for all other tasks, including support services and participation bodies.
Optimal support for motivated students
any students want to develop their potential outside their study programme by taking an extra programme, studying abroad, engaging in a sport at a high level, etc. To make this possible, the learning paths need to be more flexible and the support currently available needs to be improved.
Improved support for teachers
The UR wants to see fewer teachers without a research remit, and aims to exclude draaideur constructions, where teachers are employed for successive short-term contracts as a means of avoiding permanent contracts. More attention also needs to be paid to teaching skills.
Towards an inclusive community
The UR endorses the university's ambition to be as inclusive as possible for all students and staff. The UR wants better access for individuals with a functional disability and would like to see more attention being paid to integration and development opportunities for international staff and students
Broader attention for sustainability
The university is working towards greater sustainability, but there is still a long way to go. The UR is therefore fully committed to including sustainability as one of the core ambitions of university strategy.
Psychosocial wellbeing on the work floor
The UR wants the psychosocial risks for staff on the work floor to be kept to a minimum, and therefore advocates appointing an independent ombudsperson for all staff. More support should also be given to PhD candidates and postdocs in the event of (threatened) mental health problems.
For the complete document, see the link on the right side of this page.
Text: Corine Hendriks