Archaeology students make museum exhibition on Sugar: 'Before this I had no idea how sugar was produced'
When following a course on archaeology of the Crusaders, five archaeology students were presented the unique opportunity to create a small exhibition at the National Museum of Antiquities. The coronavirus situation made a complex task even more challenging. 'We had to work through the lockdown with all its distractions.'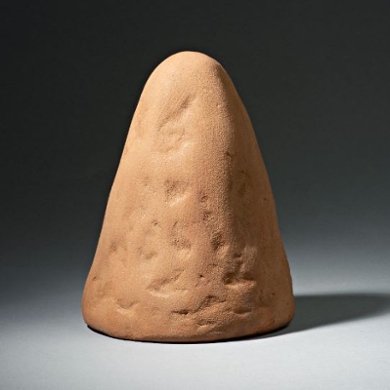 The journey of sugar
It all started in the course Archaeology of the Crusades. Professor Joanita Vroom, teaching the course, told the students that she was working on an exhibition and that she was looking for enthusiastic students to get involved. 'The five of us were interested in joining in on this project,' student Nicky Schreuder says. 'The topic is the spread of sugar from east to west, focusing on four main aspects: cultivation, production, consumption and health.'
Fellow student Electra Valkanou elaborates. 'It's a topic that is interesting to many people. Sugar as an ingredient is everywhere in our lives. In this exhibition we want to show how it ended up in Europe.' 'We also wanted to show the origins of sugar,' Nicky notes. 'The product had humble beginnings and its use changed over time.'
Making an exhibition in times of corona
A daunting project in regular times, the student team started to work on the exhibition when the corona crisis struck. Some preparation plans even had to be canceled. 'In March 2020, we wanted to visit a museum in Amsterdam where they had a similar exhibition,' Esther Eilering reflects, 'but everything closed down due to corona.'
And, due to corona, the whole project moved online. 'Instead of doing everything in person, the work had to be done online,' Federico Cappadona notes, 'working together through online platforms, sharing texts. That is how this exhibition was born.' Even though the team was not used to this, the collaboration turned out to work. 'We had to work through the lockdown with all its distractions,' Robb Parker adds. 'Focusing on the work was sometimes challenging.'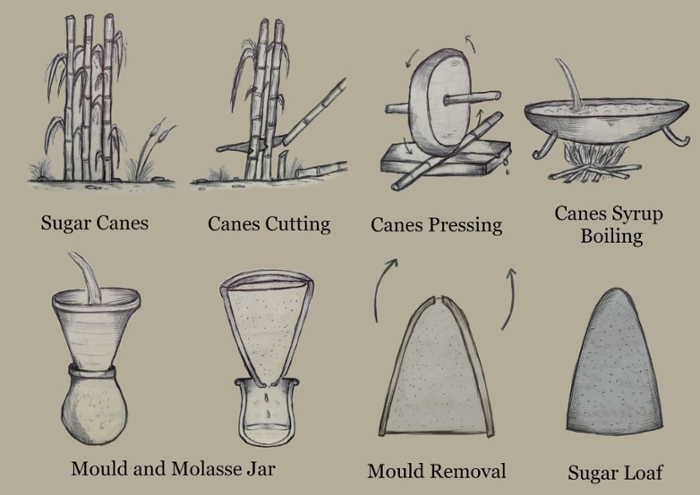 Writing for parents
The students divided the four main topics, looking up objects to exhibit, as well as writing the narrative. 'I learned a lot about how to communicate about academic topics to the public,' Federico says. 'We were asked to be extremely clear, writing the exhibition texts as if we were explaining something to our parents in a museum exhibition, as persons that are interested in visiting the exhibition but might not have strong knowledge on the topic.'
The exhibition mainly features archaeological objects related to the production, transport and consumption of sugar, both from the Museum's as well as from the Faculty's collections. But there is more. 'We also show photos and recipes,' Electra adds, 'as well as models of pots, and videos.'
'We actually used our hands for this exhibition,' Nicky laughs, 'Esther and I made a replica of a sugar cone, to show how they came from a mold.' Electra made a model of a sugar production site in Cyprus, while Federico created a reproduction of a waterwheel, that was used for irrigation.
Experiences
Now that the exhibition is done, the students can reflect on the experience. 'It was a privilege to work on an actual exhibition!' Nicky notes. Electra concurs: 'It was nice to share archaeological information with other people.'
Federico adds that the exhibition gave him the opportunity to reflect on the relevance of archaeology. 'One of the topics we focused on was health, and why sugar can be bad for you. This is how archaeology can be employed to convey a message to modern society.'
Esther reflects on what working on the exhibition taught her. 'Before this project I had no idea how sugar was produced. You learn so much by investigating and writing it yourself. And of course the experience on how to set up an exhibition from beginning to end.'
In organizing the objects, Federico had the feeling that the process was somehow similar to decorating a new home. 'We had to experiment with the placement of objects and how to showcase those. Sometimes it really reminds me of the Sims. It makes me aware that organizing an exhibition also involves a lot of creativity!'
As part of the exhibition, Electra made a video on how to make a Byzantine dessert.