Introducing: Lydia Walker
Lydia Walker recently joined the Institute for History as a Postdoctoral Researcher. Below she introduces herself!
Greetings from New York City, where I remain in the current COVID-19 environment, awaiting my turn in the vaccine roll out. I'm a historian of 20th century global decolonization and a Postdoctoral Researcher at the Institute for History attached to the ERC Project Challenging the Liberal World Order from Within: The Invisible History of the United Nations and the Global South. My work focuses on post-1945 political transformation, institutions of international order, the role of non-state actors and indigenous groups in international relations, religiously infused nationalisms and activisms, as well as definitions of sovereignty.
My scholarship analyzes the intersection of nationalism and internationalism in the emergence of postcolonial nation-states during twentieth century global decolonization. States-in-Waiting, my recently submitted manuscript, shows how nationalisms that did not achieve statehood during decolonization's moment of seeming political possibility sought out informal sources of international recognition. My articles include Decolonization in the 1960s and Jayaprakash Narayan and the Politics of Reconciliation. I have also written on the Second World War's Battle of Kohima for The Washington Post's made by History column.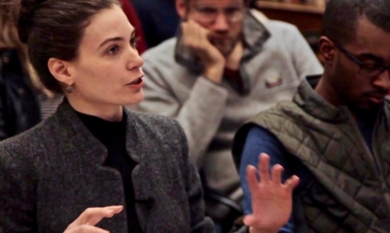 As part of the Invisible Histories team led by Alanna O'Malley, I'm excited to expand my research on the interstitial spaces of the United Nations as both a system of 'liberal' international order and as a bureaucratic international-legal institution, paying attention to the peoples, individuals, ideas, and events that inhabit those spaces. I also welcome the opportunity to teach, advise, and meet with students at the University in the coming academic year.
I was lucky to physically present at Leiden's Contemporary History and International Relations Research Seminar back when such things were possible in autumn 2019. There, I benefited tremendously from vibrant, generous conversations with now current colleagues Anne-Isabelle Richard, Carolien Stolte, Vineet Thakur, among others. In the subsequent months, I look forwards to the chance for further critical engagement, to meet new colleagues in person in Leiden, and to help build and grow the Invisible Histories project with Alanna and our Ph.D researchers, Yusra Abdullahi, Maha Ali, and Felipe Amorim.