First generation of students graduate from Applied Archaeology: 'It is a peculiar and wonderful specialisation.'
In 2019, Federico Cappadona was one of the first students to enroll in the new master's specialisation Applied Archaeology. He recently graduated and he is happy to share his experience.
Impressions and satisfaction
Coming from Italy, Federico was not aware of the fact that the programme was new when he applied. 'I went for Applied Archaeology because I wanted to know more about archaeological field techniques. However, instead I found out how to apply archaeology to the needs of society'. While the focus of the master was slightly different from what he expected, this did not influence his opinion of the programme 'I am really satisfied with Applied Archaeology and eventually I learnt a lot about field activities in my internship!'
Starting his studies in Leiden, he experienced some confusion at first, but this was swiftly resolved. 'The university staff was really helpful, informing me how the master's was organised, what was peculiar about Leiden.' Federico's previous experience at other universities was that nobody explained the programme's organisation. 'I was not used to the format of assignments and presentations, but mainly oral exams, so I was really happy with the clear explanations about deadlines, types of assignments, and how everything worked.'
Tools and skills
Federico is very content with the skills he was taught. 'Presenting, writing in academic English, studying materials, making catalogues and exhibitions, how to make archaeological drawings. I obtained a lot of tools and skills.' On the other hand, he found the courses sometimes too generic. 'From the knowledge side things could be improved. Often we did not really have the time to focus on what we were doing, because there were so many tasks to fulfill. For sure, that was a lot of work but always challenging and inspiring!'
On the whole, though, Federico would wholeheartedly recommend the programme. 'Especially to people that want to study archaeology with the purpose of applying and connecting it to the present day. It is a peculiar and wonderful specialisation.'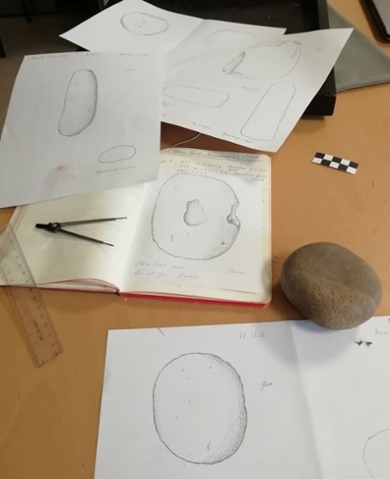 Fieldwork and exhibition
Soon after starting, Federico began to explore the options Leiden provided. 'I went on fieldwork to Oman with Valentina Azzarrà in winter 2020, for in Applied Archaeology the internship is mandatory, as it is the most effective way to apply what you are learning.' The fieldwork experience consisted of a beach site excavation and stone tools analysis in a depot. 'I actually looked for this type of opportunities. Valentina was super helpful and got me permission to work in the depot of the Ministry of Heritage and Culture of Oman.'
In the course of the programme, Federico narrowed down his main interest. 'At the start I did not have such a clear idea. Gradually I focused on medieval archaeology, finally writing my thesis on water wheels in Sicily and Syria.' To this end, he studied hydraulic materials in the faculty's depot. 'In this context I also worked on the sugar exhibition at the National Museum of Antiquities, where we used part of the materials I was studying for my thesis'.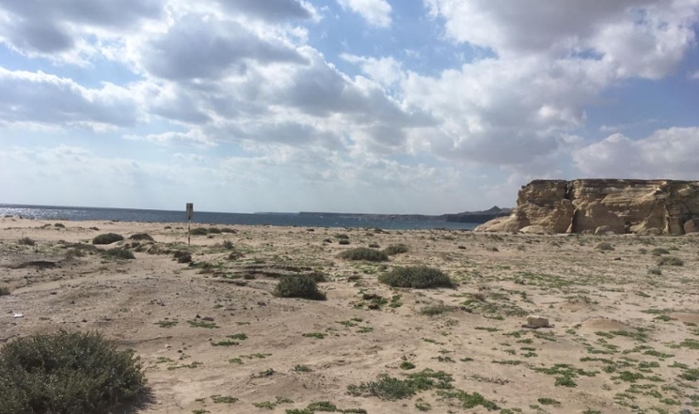 After graduation
Having graduated in September 2020, Federico is now doing another master's, but this time in Italy. 'After Applied Archaeology I realised I am really interested in medieval archaeology. So I am now studying this topic at the University of Pisa.' Due to the coronavirus situation, he follows classes in Pisa remotely, from his home in Leiden. 'I am continuing my collaboration with the Faculty of Archaeology in Leiden, making drawings for an article by Joanita Vroom, as well as writing an article on stone tools found in Oman with Valentina.'