How to start with Open Science: 'It has increased my workflow efficiency enormously'
Bjørn Peare Bartholdy is Archaeology's representative in the Open Science Community Leiden (OSCL) . We spoke with him about the value of Open Science and how to make a good start. 'Open Science is headed to be a regular way of academic work.' So better to jump on the Open Science bandwagon early on.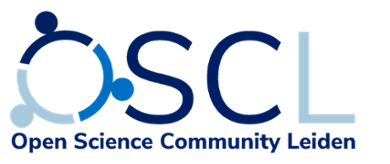 Transparency
When thinking of Open Science, for many Open Access will first come to mind. 'This, however, is not the main part of Open Science, just one of its components.' OSCL representative, and PhD candidate at the Faculty of Archaeology, Bjørn explains. 'The key point of Open Science is transparency of the complete scientific process. From the methods you use, to the data, the field notes, and the final product.'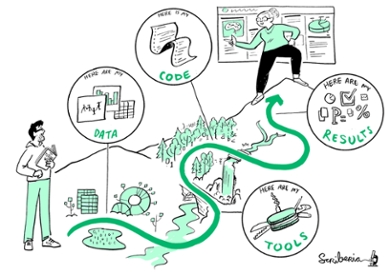 Workflow efficiency
Bjørn experiences many benefits when applying Open Science to his research. 'Knowing that I will be sharing my method with others, I take care of better organising and describing my investigative steps.' He points out. 'Previously, when I had gone away for a week, it took me a day to figure out where I left off. It has increased my workflow efficiency enormously.' The impact of his research is also improved by applying the Open Science principles. 'Your data has a better usability, gets more citations, and thus more impact. When you are open about your data, someone else may investigate this as well, citing you in the process.
Benefits
Now, people could object that opening up the whole scientific process may lead to others running off with the conclusions. 'Yes, this question comes up sometimes.' Bjørn concurs. 'Though research has pointed out that, when this happens, it usually is done by a project collaborator, who had access to the data anyway.' He notes that stories like these are more emphasised just because they are rare. 'The benefits definitely outweigh the very low risks of someone scooping up your data.' Moreover, when you are open about your data and methods, and with proper licensing, you can always prove they are yours. 'It will allow people to use your findings, as long as they cite you.'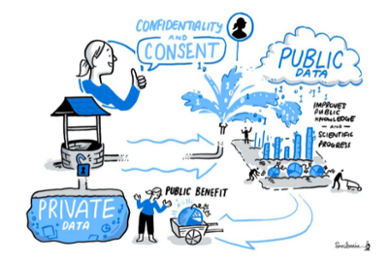 Not only doing it for others
This is great and all, but how does someone actually start employing Open Science? Bjørn is happy to share his own experiences to help others along. 'During my master's in Leiden, there was little exposure to Open Science, so I was only familiar with Open Access at that point. Because the OSCL did not yet exist at the time, I had to learn a lot of it on my own.' During an ARCHON Day session on Open Science led by Ben Marwick and Esther Plomp , it finally clicked. 'I realised that you should not feel like you are only doing this for others. It certainly also benefits yourself and your research. Then I started to follow workshops on Open Science for beginners.' Adding wistfully: 'I wished it was available before.'
Supportive community
While researchers like Bjørn have laid down the path, a new generation of Open Scientists is needed to further shape policy. 'The Open Science Community Leiden now only counts five archaeologists. This is not enough to justify a workshop with archaeology specific content.' Bjørn explains. 'We need more archaeologists on board for input. It is a great, supportive community, so feel welcome to join in. And I know how daunting it was in the beginning. I would be more than happy to help you out with whatever barriers or concerns you are experiencing!'