Steven Truxal on aviation incident with Belarus
Government leaders have been searching for words to condemn the actions of Belarus which intercepted a passenger aircraft flying from Athens to Vilnius, the capital of Lithuania, having a fighter plane divert it to Minsk.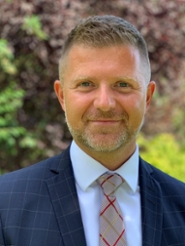 The international community has reacted with incomprehension at the diversion of an aircraft by Belarus in order to arrest blogger and journalist Roman Protasevitsj. Outgoing Dutch prime minister Rutte called the act 'unprecedented and unacceptable'.
According to reports, a military aircraft flew to the passenger aircraft in question, Professor Steven Truxal told German broadcaster Deutsche Welle. 'This is always risky because you then have two aircraft flying very close to each other and communicating with each other.' Truxals says that in this case the Montreal Convention could be legally relevant – it is intended to counter illegal acts against civil aviation safety. 'Belarus became a party to this convention in 1971, though on the condition that it was not bound by Article 14 under which disputes between parties to the convention come before the International Court of Justice in The Hague.'
Truxal also spoke extensively on the issue in a live interview. Watch the whole interview here.