CADS Alumna Eva Schouten in Duurzame Jonge 100 (Sustainable Young 100)
The Duurzame Jonge 100 (Sustainable Young 100) is an annual election for young entrepreneurs, young professionals and students who show that a sustainable future is possible. The 100 most inspiring people in the field of sustainability are chosen from all participants and appear on the list. This year, alumna Cultural Anthropology Eva Schouten is on this list.
Eva Schouten (28) graduated with a bachelor of Cultural Anthropology in 2015 and subsequently followed a master International Development Studies. For two years she has been working as a sustainability consultant at The Terrace, a strategy agency for sustainability in Amsterdam. The company guides both large international companies and small frontrunners in their sustainable transition. With Eva's help, companies get in motion to make a more positive impact on the world.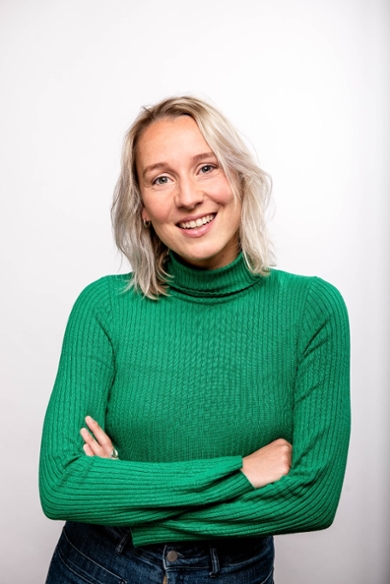 Knowing what moves people
Eva's main focus is to make production chains more fair and sustainable, for example in the food and textile sectors. Eva tries to initiate a transition by making these chains as transparent as possible and by translating the results of academic research into actual action in practice. Eva: 'To do that effectively, you need to know what moves people. Organizations are used to do things in a certain way. So how do you change an existing mindset and get them to start taking action? Eva usually works directly with people in managing roles in companies. By finding out their motives and barriers, I can figure out how to get people on board without them feeling too patronised. An anthropological viewpoint comes in handy here: What are they used to already? What are the obstacles? I look at human behaviour. I use that knowledge to create engagement for change.'
Decentralising Western power
Eurocentrism is also an important topic for Eva. She thinks that it often seems as if there is an all-encompassing truth about how sustainable development should take place. Cocoa farmers, for example, are not always seen or respected as fellow entrepreneurs in a production chain. Eva: There may be colonial structures behind these perceptions. As consumer countries, we prescribe all sorts of demands and require production countries to comply with them. According to Eva, it should work the other way around, bottom-up. Farmers must be given a greater voice. After all, they are the ones who produce the raw materials that matter. It is my mission to change these power structures by making production chains more transparent and decentralised.