Harry Wijshoff lectures at KNAW evening about Turing Award
On November 4th, the KNAW will be devoting an evening to the A.M. Turing Award, also known as the 'Nobel Prize in Computer Science'. In 2020, Alfred Vaino Aho and Jeffrey David Ullman received this prize for their major contribution to the way computers are controlled. In a webinar, three Dutch scientists including LIACS professor Harry Wijshoff will discuss the latest developments in the field of compilers and algorithms.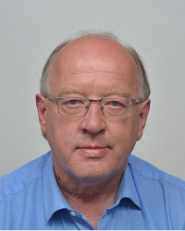 De toekomst van programmeren
The lecture of Harry Wijshoff, professor of application-oriented informatics, is about the future of computer system programming. Wijshoff explains: 'Until now, computers have been instructed through a straight chain of commands that are predefined by a programme. This programme consists of algorithms and data structures that are combined into a stream of computer-readable instructions. By means of some recent developments, this chain of commands can be broken, so that computer systems themselves become more in charge of their own execution, while still retaining human control. In his lecture, Wijshoff will elaborate on what this means for the future of programming.