NRC on Federica Casano's research into European tax havens
In Europe, citizens have a right of access to government information. The European Commission, however, has various methods to prevent this. For example, destroying all e-mails, invoking state security and protection of privacy, and not taking minutes. As a result, it is almost impossible to review the policy of the European Commission.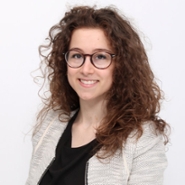 Dutch newspaper NRC reported on this and referred to lecturer Martijn Nouwen's research. Only after three years of wrangling did he manage to acquire access to documents for his research on tax agreements between individual Member States and multinationals.
Federica Casano was not so 'lucky'. She also submitted a number of information requests to the Commission for her PhD research on the European black list of tax havens. The rejections she received this year have forced her to choose a different research design. It is expected that exercising the right to information will take too long for her to complete her PhD within four years.