Martijn Nouwen in Der Spiegel About the New EU Code of Conduct Against Harmful Tax Practices
Der Spiegel reports about the planned reform of the EU Code of Conduct aimed at tackling harmful tax practices of EU Member States. A reform is urgently needed to tackle remaining forms of tax competition, which cost EU countries billons of euros every year.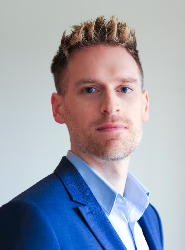 Despite resistance from Budapest and Tallinn, the Slovenian EU Council Presidency, supported by various other countries, has put the vote on the new Code on next week's agenda of the EU Finance Ministers. But is the new Code effective? "The most important problems remain untouched", explains Martijn Nouwen in Der Spiegel, to which the news and opinion website EUobserver also refers.
Martijn Nouwen, who had investigated the political Code of Conduct and its diplomatic governing body: the EU Code of Conduct Group, in his PhD research, doubts whether the new Code will be effective in countering new forms of tax competition. "The most important problems - such as letterbox companies, tricks with capital flows between parent and subsidiary companies, or low preferential tax regimes for the super-rich - remain untouched," Nouwen explains to Der Spiegel. "The new Code will not change anything, and it will certainly not strengthen tax justice in the EU."
Hungary and Estonia apparently also want to torpedo the small changes. According to diplomats, one reason is that, in addition to the Member States, the EU Commission should in future also have the right to put items on the agenda of the EU tax body. It could force discussions about Member States' tax practices. The diplomatic tax body, notorious for its secrecy, intends to make more documents public than before - but only "if appropriate," as the new Code of Conduct says. In addition, "each of the 27 EU Member States has a veto right, which means that the new text will remain largely ineffective. All the discussions during the past few years for this meaningless sentence?", says Nouwen. "That's ridiculous."