Meeting place for and by all students: That is POPCorner, The Hague
The POPCorner The Hague festive opening week has been postponed due to the more restrictive corona measures, but the website is online, its' employees are roaring to go, and there are plenty courses and workshops available to take part in. High time to get to know more about this meeting point for and by students: POPCorner The Hague.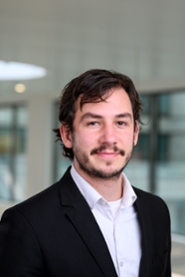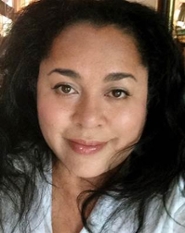 Introductions are in order: Who are Erik and Gianell of POPCorner The Hague?
Erik: 'My name is Erik van der Zanden and I have been working at the university in different capacities for three years now: HOP Week Coordinator, Beehive Project Member and POPCorner The Hague coordinator. I actually started my bachelor International Studies (Africa track) right here on the Campus The Hague in 2012 and rounded off my education with a masters' Africa Studies. A lot of my spare time's occupied with Africa. I'm especially interested in the subject of peaceful revolutions. I hope to publish a book on the subject in the near future. I'm actively involved with the peaceful movement in Uganda as a trainer and strategist for both activists and political oppositions groups.'
Gianelle: 'My name is Gianelle Vacca and I've been working as a coordinator for diversity and inclusivity projects aimed at students at the Faculty of Humanities (FGW) for over three years now. At FGW, I'm in charge of several programmes: the Humanities Buddy Programme, InclUsion and the POPCorner. It gives me great pleasure to help students from a wide range of backgrounds with their studies and everything that comes with it. It's great to now have an addition to the POPcorner-family at Campus The Hague.'
Wat is your role at POPCorner The Hague?
Erik: 'As coordinator I keep track of things, supervise the team and manage its meetings. Within the team, I mainly focus on the community building aspect. It's my responsibility to make sure that the POPCorner becomes widely known among students on campus and as attractive as possible. By organising dinner nights for our students, for instance. Which is not possible at the moment, but hopefully will be again soon. I also develop the work schedules and take care of other administrative tasks.'
Gianelle: 'I'm a trainer and coach. As trainer, I organise workshops on study skills. As coach, I support students trying to answer a wide range of questions to do with finding their way at the faculty, the university, and student life.'
What is the added value of POPCorner The Hague for students?
Gianelle: 'POPCorner The Hague is a meeting place and platform for students by students. Here you can meet other students, develop your study and other skills, get personal coaching, or become involved by supporting other students.'
What are you hoping to achieve with POPCorner The Hague?
Erik: 'Through my passion for Africa and my many travels, I have been able to experience the incredible hospitality of some countries. I hope to give the international students coming to visit us the same warm, welcoming feeling. I hope to contribute in making sure that students don't feel so lonely anymore. Especially 1st generation students can sometimes use help in finding their way within the university. It was therefore this target group for which the POPcorners were originally founded. I hope we succeed in turning the campus into one of the most inclusive academic communities in the Netherlands. We have a very diverse student population, now we have to make sure it's as inclusive as possible. Or as the Indonesian motto goes: Unity in Diversity.'
Gianelle: 'I hope to achieve that all students of Campus The Hague feel welcome and at home and part of an inclusive, academic community, allowing all their talents to flourish fully.'
More information about POPCorner can be found here.