Partnership of ISGA in the LIFE SECURDOMINO project
With a Kick Off Meeting on 10 December 2021, we are proud to present the partnership of Leiden University's Institute of Security and Global Affairs (ISGA) in the LIFE SECURDOMINO project!
Industrial facilities storing and processing relevant quantities of hazardous chemicals have an inherent hazard potential that may be exploited by malevolent agents, causing accidents that may propagate among process units, leading to cascading events or domino effects. Major accidents, such as severe fires, explosions, toxic dispersions and environmental contaminations, may occur in case of successful attack. The events occurred in France in 2015 (the attack to a gas production facility located in Saint-Quentin-Fallavier and a sabotage of two oil-derivatives storage tanks near Marseille) documented the credibility of potential domino effects caused by external acts of interference in the European context. Thus, the security of industrial sites must be addressed, both from the legislative and technical point of view, as an issue of the greatest urgency.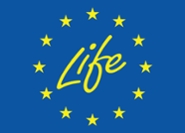 The Crisis Governance Research group of the Institute of Security and Global Affairs; Andrea Bartolucci, Wout Broekema, Lydie Cabane, Sanneke Kuipers, Joery Matthys, and Jeroen Wolbers, contribute to this project, with regards to the development of tools and guidelines, and an inventory of regulatory adaptation.
The LIFE SECURDOMINO project has received funding from the European Union under Grant Agreement n° LIFE20 ENV/IT/000436
The present announcement

reflects only the author's view. The Agency is not responsible for any use that may be made of the information it contains.