A call about... the University Council
The University Council gives the Executive Board (un)solicited advice and helps decide on important topics. For example, permanent contracts for lecturers and the workload and well-being of our students and staff. It's an important organ, but many staff have no idea what it does. 'I think it's great to see how ideas suggested by the University Council lead to positive changes,' says Maaike van Naerssen, an assistant professor at the Leiden University Centre for Linguistics (LUCL) and a staff member of the University Council (UR)
What does the UR do and why did you decide to join?
'The UR is the central participation body at the University and consists of eight elected students and eight elected staff members. We discuss matters with the Executive Board as representatives of the students and staff. We advise on issues such as teaching quality and staff policy. The UR is divided into three committees: Teaching & Research, Personnel, Student Affairs & Internationalisation and Finance & Accommodation. The committees prepare the agenda items and the Council as a whole then adopts a position and, after consultation with the Executive Board, issues advice and/or grants its consent.
I find the University really interesting as an organisation. As a student I served on various committees and boards, and as a lecturer too. I like to see how things are decided and to make sure the staff's voices are heard, and in my case those of the lecturers too. This is difficult at times because you can never please everyone. So I always ask myself whether a decision will have the best possible outcome for the University as a whole. You are, after all, determining the direction of policy that affects everyone. The University is a great place to work and I think it's worth the effort to make it that bit better.'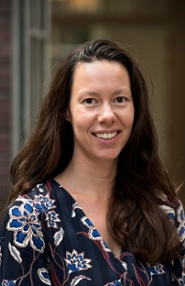 What are the UR's focal points for 2022?
'The UR decides on its focal points every summer. Two very important topics that we will be dealing with a lot in the coming period are permanent contracts for lecturers and the workload and well-being of students and staff. The UR thinks that the University still has too many temporary lecturer contracts in places where there is a structural demand for work. We raised this issue some time ago and have been asking questions about it ever since. That is about to change. We are keeping on top of it to make sure it is put into proper practice. One of the things we are looking at, for instance, is when you can say something is structural work and how you decide. But also: how can we continue to offer lecturers opportunities for growth?'
'The workload and well-being is the most important topic, partly because of coronavirus and underfunding. And it also affects every other topic. With each plan we have to ask ourselves: do people have room for this? This topic is also reflected in the Personnel Monitor, which will be held again this spring. The UR is involved not only in drawing up the questions in the Monitor, but also in interpreting the results: what are we most concerned about and how will we tackle this?'
What can other staff members do if they want to find out more about the UR?
You can follow the UR on social media. We've got Twitter, Facebook and Instagram accounts. The meetings are public so you are welcome to attend them. At the moment they're online, unfortunately, but that does mean that you can dip in for the topic that interests you. Our next meeting is on 24 January. The agenda is always online beforehand and you can mail us too, about the agenda or anything else. The meeting minutes can be found on the website afterwards. And you can stand for election yourself soon. The UR elections will be held in May. Anyone who is interested can stand as a candidate in April.
A call about
There is a lot going on at Leiden University. The websites are full of news every day. In 'A quick call about' we ask one of our staff members to tell us more about a relevant and topical subject at the university. The answers tell us more about the facts, but above all give us the more personal, background information. What was fun or frustrating? What was surprising? What went well and what didn't? Read all about it in 'A call about