Meet the four Leiden participants in the Europaeum Scholars Programme
Four PhD candidates from Leiden University started the two-year Europaeum Scholars Programme this month. They have now completed the first week of the programme. How was it and what do they expect from this programme?
Europaeum is a network that brings together young researchers and leaders to discuss developments in Europe and strengthen the European identity. Thirty-six PhD candidates from all over Europe came together for the first time in the week of 14 March to learn, discuss, collaborate and make new friends.
Lena Riecke
Lena Riecke, a PhD candidate in Intelligence and Cybersecurity at the Institute of Security and Global Affairs, is impressed with the first week of the programme in Oxford. 'Our heads are still spinning from this busy week. It was fantastic. It started with a formal dinner on Sunday evening. You sit at a long table, together with the other scholars. There were many guest speakers in the first week, with a variety of topics, mostly about leadership and policy, the future of Europe, citizen science, homelessness in Oxford and gang violence. There were also leadership training workshops. The seminars ended with a discussion on the war in Ukraine.'
Why are you participating in the Scholars Programme?
'I heard about the Scholars Programme through the University newsletter for PhD candidates. It appealed to me because it's a combination of science and practice. I also liked the idea of being able to use my privilege and knowledge to make an impact and improve the communities we live in. It's also a great opportunity to network with people who share the same interests and motivation.'
'Wanting to make a difference may sound idealistic, but with all the problems in the world, many of my contemporaries have become disillusioned. People don't know how they can contribute to solutions. It's easy to start doomscrolling, which is exhausting and can make you passive. I found it refreshing to spend the past week with people who do still see opportunities to make the world a better place.'
What are you looking forward to?
'The people more than anything. After the first week, I can confirm that everyone is really nice. Many conferences for academics are a brief exchange of contact details. Here you have a programme where you see the same people in different settings over 18 months. I'm also looking forward to the project we're going to do. We're going to make a policy proposal on a topic of our choice. This brings people together, but you also learn a lot about yourself.'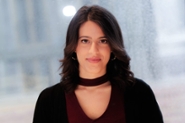 Alessia Aspide
Alessia Aspide, a PhD candidate at the Institute of Political Science, has also just returned from Oxford. Aspide: 'The week was really busy and intense, but hugely interesting too. I had so much adrenaline that I didn't feel tired the whole week. But as soon as I got home, I was completely drained. I'd been worried that I'd be too shy or uncomfortable, especially in the beginning. But everyone was really friendly.'
Why are you participating in the Scholars Programme?
'I was curious about the main problems in Europe and looking for solutions together with researchers from other disciplines. I'm keen to exchange ideas and perspectives with researchers from other disciplines. It also appealed to me that Europaeum has a practical aspect where you work on a policy proposal. I missed that during my PhD research.'
What are you looking forward to in the programme?
'Gaining new perspectives. I'm interested in policymaking. In my PhD, I'm learning critical and analytical thinking. But by exchanging ideas with others at Europaeum who, like me, are driven by a desire to create a more inclusive Europe, I hope to learn how to take action.' Aspide wants to become active in politics and shaping political solutions in the future.
Kseniia Soloveva
Kseniia Soloveva is a PhD candidate at the Institute of Public Law. She couldn't travel to Oxford because her visa didn't arrive in time. But she still describes the first week as 'fantastic'. 'It was fascinating to see how well-organised it was. They made sure to involve us in the hybrid discussions. There were lots of lectures, all with really good speakers. Everyone was amazed that we made such a good start.'
Why are you participating in the Scholars Programme?
'Because I'm interested in public policy. I want to make Europe a better place, which is the core idea of the Programme. I have a Russian nationality and, given the current situation, I can contribute to the discussion from a different perspective. I hope I managed to do that during this first module. In addition, I often attend meetings with other lawyers, but now I have the opportunity to spend 18 months working with people from different disciplines. That's unique and helps you develop professionally and personally.'
What are you looking forward to?
'The next step will be writing a proposal. We'll be assigned to groups and we will work together for the rest of the module. I'm looking forward to meeting the rest of the participants in real life next time.'
What do you hope to learn?
'In the first module, we had group discussions after the lectures. There you saw that others had perceived the lectures in a very different way. I hope to learn from this diversity of ideas and opinions. I also hope to learn more about the challenges that Europe faces today, and the ways of solving them.'
Sophie Vériter
Sophie Vériter is a PhD candidate at theInstitute of Security and Global Affairs. Her research focuses on European foreign policy with a specific interest in hybrid threats, strategic communications and the EU's eastern neighbours.
What exactly is the Europaeum?
'The Europaeum is a network of universities that brings together 18 leading European universities and organises regular multidisciplinary exchanges within Europe, together with public institutions and NGOs. Its main activity is the Scholars Programme, a two-year policy and leadership course, that Lena and I have been selected for. It's a highly competitive programme in which about 30 of the most ambitious PhD candidates in the Europaeum network participate. The goal is to discuss and generate innovative ideas about the future of Europe.'
What are your personal goals during this fellowship?
'Europe as we know it is under threat in many ways. This is worrying and it inspires me to work hard to protect the values that our societies enjoy today. As a Europaeum researcher, I particularly want to boost my creativity and learn from others so that together we can come up with policy proposals that will make a difference to the prosperity and security of Europe. I particularly want to address the divisive and radicalising influence of the dysfunctional, corporate-focused information space.'