Royal honour for emeritus professor Ad IJzerman
Ad IJzerman, Emeritus Professor of Pharmacochemistry, was made a Knight of the Order of the Lion of the Netherlands on 26 April. He was presented with the royal honour by Mayor Elbert Roest in the town hall in Bloemendaal.
IJzerman has received the honour for his services to Pharmacochemistry. In his research IJzerman and his group focus on the discovery of molecules as future drugs. He is the author or co-author of around 500 scientific publications, and says that it is a great pleasure to teach students.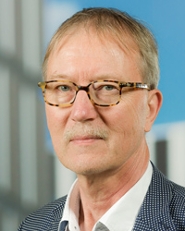 Leading figure
Former rector magnificus and president of the Executive Board, Douwe Breimer, praised IJzerman for his work. 'He is a leading figure in his field, which has led to invitations to give lectures at numerous international conferences and at top universities worldwide. He is a visiting professor at a number of universities in the US.'
In addition to his position as professor, Ad IJzerman is also secretary of natural sciences at the Royal Holland Society of Sciences and Humanities. This organisation aims to promote science and build bridges between science and society.