PhD research: 'Visits to prisoners reduces risk of reoffending'
Prisoners who are visited regularly by family or friends are less likely to be reconvicted in the short term than inmates who rarely or never receive visits. Visits should therefore be encouraged and facilitated, according to PhD candidate Maria Berghuis, who will defend her doctoral thesis on 23 June 2022.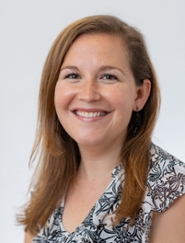 Maria has been fascinated by the prison system for a long time and so writing a doctoral thesis on prison visitation was an obvious choice, she says. 'For my bachelor's thesis I interviewed prisoners in the Netherlands, and then during my master's I wrote a systematic review on reintegration programmes for people who have been incarcerated. The review has since been published.'
In scholarly literature, it is often claimed that a good social network is very important for a successful reintegration following detention, but little empirical research has been conducted on the topic. 'I find that remarkable, because keeping and maintaining relationships during detention is very important in being able to cope with the practical as well as emotional aspects of a prison sentence – like losing relationships, your home, job etc.' Encouraged by her supervisors, Paul Nieuwbeerta and Hanneke Palmen, she studied the literature on prison visitation. 'It's so fascinating! Especially because receiving visits appears to be important, but also something that is highly complex and not always positive.'
Life in Custody Study
Maria's PhD research is one of the first large-scale studies on visitation at Dutch prisons. 'First, I wanted to have a clear overview of how visitation is regulated in Dutch law, prison policy, and penitentiary practice. I used data from the Life in Custody Study, a collaboration between Leiden University and the Dutch Custodial Institutions Agency (Dienst Justitiële Inrichtingen (DJI)), to analyse who receives visits and what factors contribute to receiving, or being able to receive, visits from various contacts while in detention. I then examined whether and how receiving visits is related to misconduct in detention and criminal behaviour upon release.'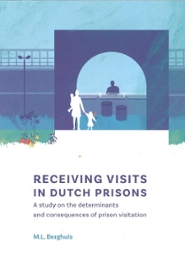 The doctoral thesis shows that receiving visits is very important in relation to the risk of reoffending. 'Prisoners who received regular visits, or received visits in the months prior to their release, were less likely to commit (serious) offences within six months following release in comparison to prisoners who had received no visits.' Visitation policy and the geographical location of detained persons played an important role, says Maria. 'Even if detainees have strong ties to family and friends, a long travel distance can mean that these contacts come to visit less. Besides this, the frequency of visits from contacts increases if prisons provide more opportunities to receive visits at more favourable times, like at weekends. So it's important that the Ministry of Justice and Security encourages and facilitates visitation in prisons and detention centres.'
So visits from family and friends are important. But what if a person in custody has no social network? 'Around 30 percent of all persons in custody in the Netherlands has received no visitors in the past 3 months. These people are mostly older, single, or were born outside the Netherlands. By providing more intensive support to these groups and connecting them to other social agencies such as volunteer organisations or municipalities, they can be helped in building a supportive social network during their detention', says Maria.
'Force yourself to put something on paper, you can always rewrite it.'
Maria's doctoral thesis comprises a collection of six articles. Writing the thesis was a learning process for her. 'What helped me immensely was seeing how things worked from the inside. By seeing how visitation works in practice and what it means to people, both prisoners and prison staff, I managed to create a narrative from the data and findings. As a result, I also came upon possible explanations and implications of the results more quickly. Moreover, thanks to tips from my supervisors, colleagues, and working in academia (i.e. reading many articles and attending presentations), I learned to write even better. Sometimes you also have to force yourself to put something on paper: you can always rewrite it later.'
She would therefore like to encourage beginning PhD candidates not to strive for perfection. She quotes a statement by the American professor Brené Brown: 'Learn to let go of perfectionism: We are all made of strength and struggle.' 'Dare to ask questions and seek help, because together we can learn and achieve so much more.'
The defence ceremony of the doctoral thesis 'Receiving visits in Dutch prisons' is on Thursday 23 June at 16.15 in the Academy Building, Leiden. More information is available here.
Text: Floris van den Driesche
Contact