Bart Custers on BBC News about Uber's Greyballing
In just over a decade, Uber has revolutionised how we move around our cities. The ride-hailing app was a game-changer: you just tapped your phone and a cab would find you. You even paid through the app. However, some of the Uber's more controversial practices have triggered the interest of law enforcement, for instance, in the Netherlands, where Uber had its international headquarters.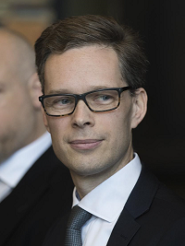 There are indications that in response to this, Uber developed and used methods to actively keep law enforcement at a distance in several European countries. For instance, Uber identified police officers through data mined from the app and then, using an internal tool called "greyball", served them a fake view of the UberPop app, populated with ghost cars that would not stop for them. They could also block anyone from booking in certain zones, like around police stations, using a tool called "geofencing".
Bart Custers, professor of Law and Data Science at eLaw the Center for Law and Digital Technologies at Leiden University, says at BBC News that collecting and processing personal data on law enforcement officers may have been illegal. "EU data protection law prescribed there should be a legal basis for this," he says - which the company did not appear to have. Uber has indicated it stopped using these tools and its new CEO stated that they should never have been used.