In Memoriam Hugo Annard
It is with great sadness that we have received the news that Hugo Annard passed away on 30 July after a strenuous illness. Hugo had been enrolled at our Faculty as a student Public Administration, specialisation Economy, Policy and Management since 2019. He was also a member of the B.I.L. study association.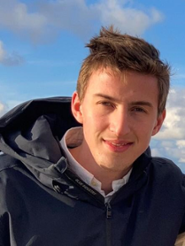 We remember Hugo as a student with an optimistic outlook on life and great perseverance. He will be missed.
We would like to offer our condolences to his family and friends and wish them strength to deal with this tragic loss.
Employees and students wanting to share a memory or offer their condolences to his family are welcome to do so by leaving a personal message in the online book of condolence: https://www.memori.nl/hugo-annard.