Anouk Booten: 'Cyber security is becoming bigger every day because threats are becoming bigger every day'
Trail, FGGA's internship platform will be one-year old in November. In the upcoming weeks, we will be interviewing some FGGA students who went on internships. What did they learn from their internships? And what tasks were assigned to them?
For this interview we spoke to Laura Vonk and Anouk Booten, recruiters at Breinstein. As an organisation, Breinstein hopes to be a link between education and corporate life. They offer traineeships that enable those who have recently graduated to gain experience working for different clients. Breinstein also offers a coaching and training programme, for which they are collaborating with a number of different universities.
How would you describe Breinstein?
Laura: 'I would describe Breinstein as a young and informal organisation. That applies to both the Breinstein team and the trainees. As a company, we really focus on the link between education and corporate life. If you have recently graduated, but would like to keep learning, and also like to gain work experience, you have come to the right place. You will be able to gain the work experience while also being offered courses to continue to learn new skills. You get support while starting your career but with a fulltime salary, a contract and you get to work at really cool organisations. But you also have classes, drinks, and a lot of fun.'
Why do recently graduated students choose to follow a traineeship?
Laura: 'That can be for a number of reasons. I myself participated in the traineeship Information Management because I wanted to find out which position and which organisations suited me best. When you are in a traineeship, you have the possibility to work at different organisations doing different tasks. This way, you get to see for yourself if a large, small, public, or private organisation is best suited for you and which tasks you are good at.'
Anouk: 'With a traineeship, the learning process is really the most important thing. You know that you will learn a lot at Breinstein and will be able to get certificates. During our traineeship, you can end up with a lot of different organisations, such as the Red Cross, the fire department, the Ministry of Infrastructure and Water Management, Louwman, or Geldmaat.'
Can you only choose one direction in a traineeship?
Anouk: 'Yes, we offer four traineeships. These are: Information Management, Data Analytics, Sustainability & Innovation, and Cyber Security. You will specialise in one of these areas, but it is also possible to occasionally participate in workshops from other traineeships if that is relevant for your assignment.'
Laura: 'It sometimes happens that certain fields of expertise come together in one assignment, for instance, if you are doing the information management traineeship. It can happen that you will have to work with the GDPR or dashboards. For a number of clients, we have assigned trainees from different expertise's to work there.'
What is the reason that Breinstein chose these four areas
Anouk: 'At Breinstein, we pay close attention to what is happening in the market, and we have noticed that the fields we are focussing on are becoming bigger and more important. The digital aspect is continuing to grow. Cyber security is becoming bigger every day because threats are becoming bigger every day. A lot of organisations are starting the notice that they could be doing more in the field of cyber security, which is why our traineeships are also becoming more popular.'
Have you already had students from our Faculty participating in one of your traineeships?
Anouk: 'Yes, definitely. Especially a lot of students from the bachelor Security Studies and the master Crisis and Security Management. These programmes are a good fit with the Breinstein programme, so a lot of former students are very enthusiastic about the traineeship.'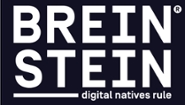 Do you have tips for FGGA students who are interested in applying for a traineeship at Breinstein?
Anouk: 'It is very important to be well prepared when you are applying for a traineeship: why do you wanrt to work in this field? Are you already familiar with information security terminology? You should obviously have some basic knowledge. I would also say it is important to make sure you know what Breinstein does, what the tasks are, and why you think you would be a good fit.'
Laura: 'Do not be scared by the term 'cyber security'. We really focus on the social side, not the technical one. We look at how to improve information security from a policy perspective and focus on privacy, the GDPR, and change management. I believe that 90% of our trainees do not come from a technical background, so especially without such a technical background you will be really able to make the most of a traineeship with us.'
Text: Abdelkarim Megaiz