Craft and innovation take centre stage at LeidenGlobal exhibition
An interdisciplinary photo exhibition about crafts and craftsmanship in different cultures will open at Oude UB on 6 October. At the opening Fridus Steijlen will give an introduction to the Tau Tau puppets that are made in Sulawesi, Indonesia.
The Crafting Cultures exhibition is the initiative of LeidenGlobal, a collaboration between various knowledge institutions, including Leiden University and several museums. The photos come from partners within the LeidenGlobal network.
Craft and craftsmanship are often seen as something from the past. But experience has shown that craft and innovation go hand in hand, also in the past few decades. The use of new insights has driven breakthroughs in various disciplines.
The photos at the exhibition show craftsmanship within different cultures, specifically where tradition and innovation are fused through craft. The increase in global demand for shea butter (a skin cream that contains lots of vitamins and fatty acids) has led to a cooperative being started in North Ghana. Women at this cooperation use boiling kettles and built-in pots that improve the production process of the butter.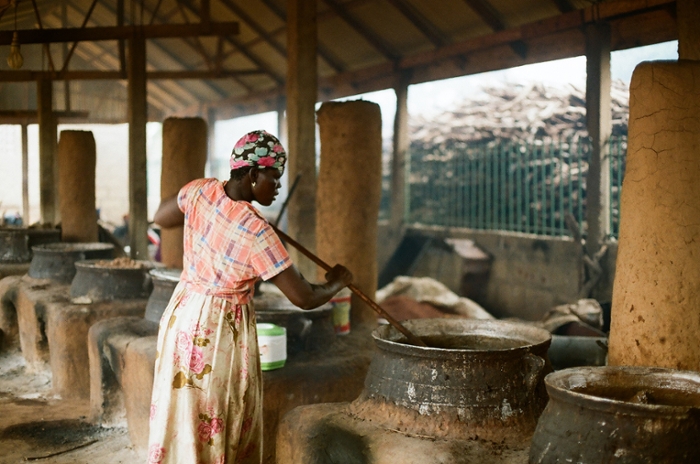 Fridus Steijlen, a researcher at the Royal Netherlands Institute of Southeast Asian and Caribbean Studies (KITLV) conducted research into the craftsmanship that goes into the production of Tau Tau puppets and visited a woodcarver. 'While I was in his workshop, I turned around and saw a Tau Tau of a deceased woman. It felt as though it was a real person.'
The exhibition opens on 6 October and can be visited on workdays until 30 November at Oude UB, Rapenburg 70, Leiden. For more information about the exhibition and the opening see the LeidenGlobal website.