From the kitchen table to the highest government circles: everybody lobbies
Submerge yourself in the world of the lobby. You will get the chance to do just that on Thursday 10 November during the Night of the Lobbyist. When Leiden University and the Public Affairs Academy will be hosting this public event for the second time. We asked Bert Fraussen, Assistant Professor at the Institute of Public Administration and initiator, 5 questions about lobbying and the event.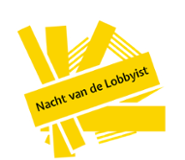 Providing insight in the different aspects of lobbying and showcasing the diversity of the world of interest representation by bringing together academia and practitioners. That is your goal for the evening. Why is this topic so important?
Fraussen: 'Lobby is everywhere. It is impossible to think of a policy proposal for which no-one has lobbied. It would be rather strange if a minister was to create policies without having a discussion with society. But everybody lobbies. On a small scale, for instance, at the kitchen table during the weekend while trying to decide which restaurant to go to. In The Hague, it is not only the big companies or organisations, but also citizens' organizations, thinktanks, or foundations. It is a bigger and more diverse world than people tend to think, and we feel it is important to pay attention to that world and gain more insight into it. When does something become a lobby? That is something we, as researchers, can talk about for hours on end. We look forward to discussing it with other scholars, lobbyists, students, policy makers, and others who are interested during the Night of the Lobbyist.'
You can read the full article (in Dutch) here.