Hilde Wermink on the effect of prison sentences and community service
The Dutch Senate recently voted on a ban on imposing community service after physical violence towards public service providers. Courts are no longer allowed to issue these sentences in case of extreme violence and vice crimes. The punishment for these crimes will be an enforced prison sentence. But what is the effect of such a sentence? And does it outweigh the downsides?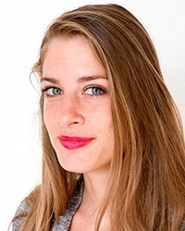 Dutch radio programme 'Met het oog op morgen' asked Hilde Wermink, Associate Professor at the Institute of Criminal Law and Criminology these questions: 'Research shows that both youths as well as adults are less likely to repeat their mistakes after a community sentence when compared to a prison sentence. We find that both in the short term as well as in the long term the chance of recidivism is higher after a prison sentence.'
Based on the literature we would expect that a heavier sentence would have a more deterring effect and would lead to less recidivism, but in real life things seem to turn out differently. 'A prison sentence has unwanted negative consequences. We take someone away from their job, their family, a stable financial situation. When performing community service, someone continues to be a part of free society.'
Interested in finding out more?
You can listen to the entire episode at 'Met het oog op morgen' (in Dutch). The interview with Hilde Wermink lasts approximately ten minutes and starts at the 22nd minute of the episode.
Listen to the interview