Gianclaudio Malgieri co-organised Brussels Privacy Symposium and launched 'VULNERA'
On 15 November in Brussels, the Brussels Privacy Hub and the Future of Privacy Forum held the 6th edition of the 'Brussels Privacy Symposium'. The topic of this year was 'Vulnerable People, Marginalisation and Data Protection'.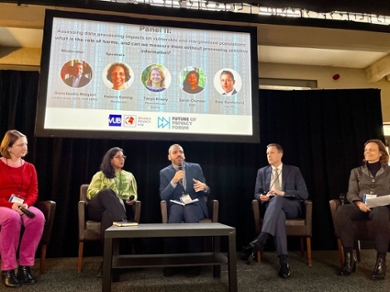 The event, a whole day conference with 2 keynotes, 3 panels and a breakout participative session, was a great success, with more than 140 attendees in the room. The event involved 18 panelists from all over the world, including high-level speakers from the European Commission, the Irish DPC and NGOs. The final remarks were held by the EDPS, Wojciech Wiewiórowsk. The whole programme can be accessed here.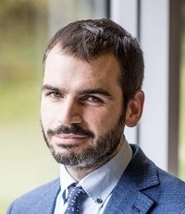 Gianclaudio Malgieri, eLaw Associate Professor and Co-Director of the Brussels Privacy Hub, co-organised the event, introduced the day and moderated a panel. In his introductory remarks, Gianclaudio Malgieri also launched VULNERA, the International Observatory on Vulnerable people in Data Protection. Many members of eLaw are part of the scientific network of this newly launched Observatory. Its goal is to promote debate on the topic of vulnerable data subjects and to promote education, research and events on this topic. The Scientific Coordinators of the Observatory are Gianclaudio Malgieri and Gabriela Zanfir-Fortuna (Vice-President of Future of Privacy Forum).