A quick call with Tanja de Bie about the Sustainability Network
Would you like to take concrete steps toward a sustainable university or do you have a broad interest in sustainability? Over 200 staff members have already joined the Leiden University Sustainability Network. And there is always room for more – even if you're no expert on sustainability, says project leader and co-founder Tanja de Bie.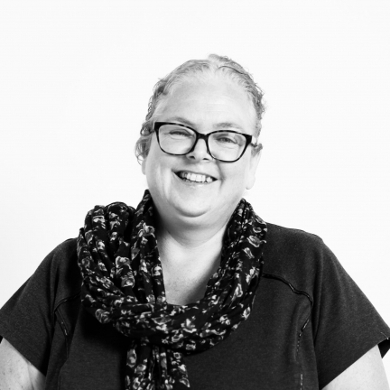 Hi Tanja! So what is the Sustainability Network?
'We're a network of people who discuss, learn about and campaign for sustainability together. We do so as an online community in Teams.'
So it's all talk and no action?
'Definitely not! The online environment is where we share tips and agree on which points to act on. But we regularly meet in person to do so too, and sometimes have get-togethers or lectures. The good thing about the network is that it brings together colleagues from all layers and departments of the university. You really do rub shoulders with everyone: directors, supporting staff, lecturers and researchers. So the lines of communication are short.'
What has the network achieved so far?
'Our first success story was almost immediately after the network's launch in 2020. One of our members had to choose a new work laptop and posted about how he couldn't compare different models on energy efficiency. The ISSC director read the post and immediately answered by saying, "Good point! We'll see what we can do about that."
'And there are many more examples. Thanks to our contacts, there are solar panels on university buildings, for example, all secretaries have received a list of recommendations for sustainable Christmas presents and graduates outside the Academy Building now throw paper confetti instead of plastic. This month a massive online open course (MOOC) started about sustainability and it comes from our community.'
Is it difficult to bring about change?
'The good thing about the action we take is that it shows how sustainability can sometimes be very simple. Sometimes it's about tiny changes that have a huge effect. We don't write long-winded action plans or meet for hours on end but choose a fast, practical approach instead. That delivers results and really does bring people together.'
What has the Sustainability Network done for you personally?
'It's given me an incredible number of new contacts! Within a few months of the network's launch, we already had 100 members and are now way past the 200 mark. I still meet new people at each meeting or get-together. And thanks to our network I've been able to plant a little garden by my office.'
One last question: Can you join even if you don't know much about sustainability?
'Definitely! The network is the perfect place to gain that knowledge. People post in Dutch and English and participation is entirely voluntary. You can share your tips and ideas, but you can also just read what's posted in Teams. Either way, you're more than welcome!'
Want to join the Sustainability Network? Membership is free and joining should take minutes. This link will automatically take you to the right Teams environment.

Text: Evelien Flink
A quick call with
There's a lot happening at Leiden University. The websites fill with news on a daily basis. In 'A quick call with', we ask a member of staff to tell us more about a relevant and topical subject.