Bart Joosen appointed Professor of Financial Law in Leiden
The Executive Board of Leiden University has appointed Bart Joosen as Professor of Financial Law commencing on 1 July 2023. The chair is attached to the Hazelhoff Centre for Financial Law, part of the Institute of Private Law at Leiden Law School.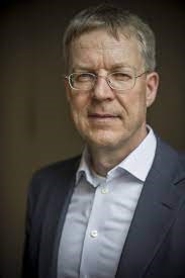 Bart Joosen is currently a Professor of Financial Supervision Law at the Vrije Universiteit and until 2017 worked at the Universiteit van Amsterdam as a Professor of Prudential Law. He combined both part-time appointments with his practice as a lawyer at various Amsterdam law firms.
His expertise lies in the area of regulation of financial markets and the financial sector, in particular banks, investment firms, and insurance companies. He also has expertise in risk transfer transactions, securitisation, and emissions allowances and derivatives trading. Joosen is a Fellow of the European Banking Institute in Frankfurt, and from 2016 to 2020 was the first president of the Academic Board of this institute.
The chair in Leiden is a full-time appointment, funded by the Hazelhoff van Huet Foundation. The aim of this foundation is to advance education and research in the field of American, European, and international banking and securities law at Leiden University.
Pim Rank, Head of the Hazelhoff Centre for Financial Law, comments: 'We are delighted with Bart's appointment in Leiden. He will help to strengthen our position as a centre of excellence in the field of financial law.'