Branda Katan appointed professor by special appointment in Corporate Litigation
Branda Katan has been appointed professor by special appointment in Corporate Litigation at Leiden University from 1 March 2023. The chair has been established by the Dutch Corporate Litigation Association.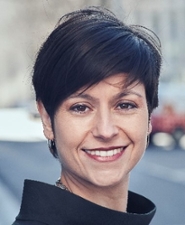 Branda Katan has worked as a lawyer at law firm Stibbe since 2005. She has a multifaceted litigation practice specialising in complex contractual disputes, mainly with a corporate law aspect. In recent years, her focus has increasingly been on collective actions.
Katan studied law at the Vrije Universiteit in Amsterdam and philosophy at the University of Amsterdam (cum laude) and University College London. She also took law courses at the Université Paris I Panthéon-Sorbonne. In 2017, she was awarded a doctorate (cum laude) from Radboud University on attribution of knowledge to legal entities. Her work is published in areas including group relationships, collective actions, sustainability, and litigation funding. Katan regularly gives guest lectures at various universities. She is an editor of the Dutch Journal of Civil Law (Nederlands Tijdschrift voor Burgerlijk Recht) and is a board member of the Dutch Lawyers' Association (Nederlandse Juristen-Vereniging).
In Leiden, she will be teaching in the master's programme Ondernemingsrecht (Company Law) in the course Privatissimum, Corporate Litigation. She will also supervise a PhD student (to be appointed) and conduct her own research. Her appointment is for one day a week.