Discussing the Personnel Monitor with your team: 'Grab some post-its and go for it!'
It will be on the agenda of many a team meeting these coming weeks: how can we act on the results of the Personnel Monitor? We asked two managers how they have gone about this, what the results of their meetings have been and whether they have any tips for their colleagues.
Shelley van der Veek is an associate professor at the Institute of Education and Child Studies. Eelco de Jong is head of the ISSC's Customer Applications Services department.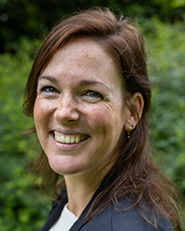 Hi Shelley and Eelco! How did you go about this as managers?



Shelley: 'I lead a team of 13, consisting of lecturers, researchers and PhD candidates. The main thing I did was to open the floor to them. In the webinars for managers, we were advised not to take the lead too much but to see it as an open conversation. That advice was really useful.'
Eelco: 'With us, two scrum masters from my department organised special workshops for these discussions, together with our agile transformation coach. If the entire application services department is together, you've got a group of almost 40 people. That's a lot for one discussion. So I randomly divided people into three groups of about ten to twelve: this also made the workshop an opportunity to get to know one another. In the end each group had a half-day workshop where we discussed what everyone would like to improve.'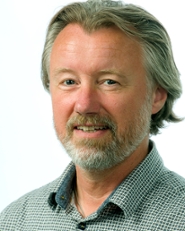 Was it easy to get the discussions going?



Shelley: 'Yes, that wasn't a problem. Beforehand, I'd made a brief summary of our results and noted, for example, on which points our score was different from the rest of the organisation. I also asked everyone to write down two of the team's strengths and two points for improvement on a post-it. That was another thing they advised doing in the webinars.'
Eelco: 'We also worked with post-its. It was really useful. I didn't want it to only be about what the MT should do differently or for us to get hung up on our failings. So our main approach was: what would make us happier and more satisfied? And what can we do differently to get certain scores from a 6.5 to an 8?'
Did the discussions surprise you?



Shelley: 'We already discuss the workload a lot at the university but that was much less of a theme this time. It was good to emphasise for once everything that's going well in our team – and what we want to work on together.'
Eelco: 'We also discussed how you interact with your team, or how you approach or talk to one another. We've had lots of new hires since the pandemic and some still haven't seen one another much in real life. That was another reason why this was the right time to have these meetings.'
Shelley: 'I was a bit nervous beforehand. You show vulnerability in such discussions and you don't know what will come out of it. But it was really fun and worthwhile.'
Eelco: 'I agree. I think that it really helped not having our workshops in our regular teams but by putting people in random groups. Then you get very different discussions.'
Do you have any other tips for managers who will be discussing the monitor soon?

Shelley: 'Just do it! Even if you are a bit nervous. Grab a pile of post-its and go for it.'
Eelco: 'I couldn't agree more. You can spend an inordinate amount of time thinking and putting all sorts of action plans down on paper but when it comes down to it you just have to start somewhere. And what was also useful: I'd printed all the information beforehand so that we wouldn't need laptops. Then people could really talk to one another.'
Will there be further sessions?

Shelley: 'I'm planning on having this discussion again next year to see what has been changed or improved. It doesn't necessarily have to be linked to the Personnel Monitor. And we can now start addressing some points straight away.'
Eelco: 'Everyone enjoyed the workshops so we want to do it again with some of the topics that were raised. We are now trying to plan a new moment for that: a day to get to know and connect with others. Because there's a lot going on in IT at the moment and we desperately need each other as colleagues for that.'
Do you want to act on the results?
You can view the results of the Personnel Monitor in Effectory's secure online environment until 31 March 2023. So don't wait too long because you won't be able to access them after this date. Read on the staff website how to log in to Effectory as a staff member or manager.
What will happen next?
The Executive Board and deans discussed the initial findings of the monitor on 16 February and came up with some initial suggestions for focal areas for the university. The Executive Board and deans hope to determine which themes we will address as a university in 2023 – a decision that will also include input from the discussions between managers and their teams. During this same period, the participation bodies will also be informed of the results of the monitor and the faculties and units will act on the results and inform their staff about this.