Life after Security Studies: five students share their thoughts about the programme
Five students who graduated from the Bachelor Security Studies share their experiences. Where did they end up after graduation? Are they still using the skills they gained during their studies?
Marius Houwen (graduate 2021), Nana Salim (graduate 2020), Nils Hegel (graduate 2020), Kimon Kalliatakis (graduate 2020) and Francesca Rocchi (graduate 2020) reflect on their years during the bachelor programme.
How did you experience your bachelor?
Marius: I have had a very positive experience during my bachelor Security Studies. The interdisciplinary approach places a strong emphasis on 'knowing what you don't know' which establishes a great foundation for curiosity and enables you to gain a broad perspective on both traditional and non-traditional security issues.
Nana: I found Security Studies a really fun programme to follow. Especially because it was a new study programme at the time, you also noticed that all the lecturers were extremely enthusiastic and kept asking us for input. In terms of subjects, I really liked the fact that the programme is focused on a very specific subject, namely security. That really gave me the feeling after my studies that I knew a lot about one specific topic. I also liked the way the academic programme is structured, as you work in a very practical way through case studies. Through these case studies, we also learned a lot of theory.
Nils: As a time where I could explore new topics and disciplines. In addition, Leiden University's campus in The Hague offers a direct connection to international organizations and various networking events.
Kimon: Being part of the first cohort of BaSS students meant there was a learning curve for all involved, both students and staff. However, it also allowed us as students to help craft and mould the curriculum into something we wanted to learn and wanted to participate in. Together with the professors of the BaSS programme we tackled practical and pressing global issues with a lens few academics have the privilege of adopting until after their studies. The programme afforded me an experience I don't believe exists anywhere else.
Francesca: My time during the bachelor was an eye-opener to understand present challenges across the globe. The novelty of the courses, combined with the study of existing contemporary issues, made my experience unique and refreshing. In particular, analysing security and safety issues from multiple perspectives taught me how to put aside biases, assumptions and be critical when making judgments on a certain issue. Thinking objectively was key to succeeding in the programme and a life lesson.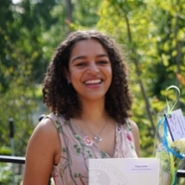 What kind of job do you have now, at which organisation, and what does your job entail?
Marius: Currently, I am a cybersecurity and digital diplomacy policy coordinator at Microsoft European Government Affairs. At Microsoft EGA, we are actively pursuing strong relationships with the European cybersecurity ecosystem. In my current role, I actively support my colleagues in achieving this mission in a plethora of different ways, ranging from stakeholder engagement to project management.
Nana: I am currently following the Central Government Traineeship Programme at the Ministry of Foreign Affairs, where you follow a two-year programme during which you work in a different place every six months. Now I am working in the Stability and Humanitarian Aid department. I am currently mainly involved in humanitarian aid and partnership with the Red Cross.
Nils: I am working as a Consultant Climate Protection at the Research & Development department of a multinational logistics company. In that function I am leading the Corporate Citizen+ programme, which entails the support of social and/or climate protection activities beyond the company's direct business interests. The focus of the programme are emerging and developing countries.
Kimon: I am currently working as an external Security Consultant. My primary function is incident triage and OSINT analysis. Unfortunately, I cannot elaborate more.
Francesca: My interest in identity verification brought me to work into the Security, Risk & Compliance field as a Security Officer at Digidentity, an electronic identities and trust services provider. Here I am responsible for making sure that each stakeholder in the company follows the security standards, regulations, and frameworks we adhere to and that the trust is maintained. Next to that, I analyse, classify, and report risks, threats, and incidents.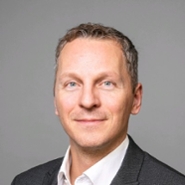 Do you use the skills you acquired during your bachelor in your work?
Marius: Security Studies gave me the analytical tools to understand the security environment I operate in daily. While the global security architecture is changing, the Bachelor gave me the understanding to navigate the moving puzzle pieces in the current geopolitical landscape. In addition, cyberspace crosses through many different social science disciplines. The fact that Security Studies has exposed me to these different lenses allows me to identify relevant areas, knowledge and skills required to tackle both short- and long-term challenges.
Nana: You learn a way of thinking that I still use in my current work. Looking at the security risk situation, but also looking at the human dimension of things. I also still benefit from the academic skills I learned, such as learning to write good articles or papers. I am sometimes surprised when colleagues tell me they did not learn that during their studies.
Nils: Since I predominantly implement projects in emerging and developing countries which are quite often subject to crises and conflicts I can utilise a lot of knowledge from the mandatory courses. However, even more useful is comprehension that I gained during the minor 'Sustainable Development' since my line of work does heavily overlap with the topics of climate change and sustainability.
Kimon: I do. From qualitative and quantitative data analysis and visualisation to Boolean logic, the bachelors taught me essential skills which I apply daily.
Francesca: During my bachelor, in the course Cyber threats & Risk Management, I have studied how to identify, evaluate, and prioritise risks based on their probability and impact. This skill is especially important for my job because it allows me to identify issues before they occur and to manage them based on their priority.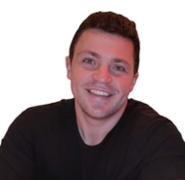 What was your favourite course during Security Studies and why?
Marius: I highly enjoyed the Integrated Project course since it allows you to apply your newly learned skills to a real-life case. In addition, working together in a large group exposes you to challenges that will provide you with valuable experience and teaches you a lot about your own strengths and weaknesses.
Kimon: My favourite course was Vital Interests. The vague name aside, the course covered a variety of geopolitical and environmental security related issues. Additionally, during my time in BaSS it was by far the most comprehensive and content heavy programme, providing a true challenge for students.
Francesca: The course I enjoyed the most was Case Study Fukushima: I found it fascinating to learn how the Japanese organisational culture combined with the occurrence of a natural disaster could have such an impact on a nuclear meltdown.
Would you recommend Security Studies?
Marius: I can highly recommend Security Studies because it exposes you to not only different disciplines such as law or political science, but also challenges you to build different skill sets for diverging situations. In addition, the fact that it is an international programme exposes you to students from across the globe, which is a highly enriching (cultural) experience.
Nana: I can definitely recommend the programme. Everyone is very involved and you also work together in groups a lot. That must suit you, of course. I liked the atmosphere that everyone really wanted to get the most out of the programme. I experienced it as a nice study programme.
Nils: Yes, I would recommend the study to prospective students. The courses are interesting and contemporary and are taught by renowned professors. Furthermore, The Hague is an awesome city to connect to international organisations, or, as in my case, to set up your own NGO in a field that interests you intrinsically.
Kimon: If you find yourself drawn to history, geopolitics, the greater umbrella of International Relations, or criminology I would strongly recommend this programme. It combines all the above into a comprehensive bachelor's of science and is arguably a must have in the field of security. Your potential is boundless with this degree, but you have to apply yourself for it to work.
Francesca: I strongly recommend the Security Studies programme to all prospective students that are looking to broaden their perspectives on worldwide safety and security issues while being in a stimulating, international and contemporary environment.
About the BSc Security Studies
Security challenges such as terrorism and cybercrime rank among the most pressing issues of our time. In the Bachelor's in Security Studies you study 21st century security challenges and learn to devise strategic solutions to a complex world. Interested in joining this unique programme? You can sign up until 1 May.
Security Studies (BSc)