Tirza Cramwinckel wins 2023 Research Prize
Tirza Cramwinckel, Assistant Professor in tax law, has won one of the 2023 Research Prizes awarded by the Praemium Erasmianum Foundation.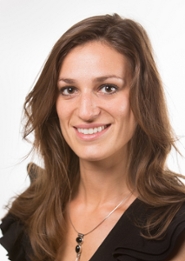 Research Prize
Cramwinckel won the prize for her PhD disseration Voorlichting door de Belastingdienst in rechtsstatelijke context. Een juridisch en communicatiewetenschappelijk onderzoek naar gewekt vertrouwen (unofficial translation: Information by the Netherlands Tax Authorities in a rule of law context: a legal and communication science study of created trust).
Each year, the Praemium Erasmianum Foundation awards a maximum of five Research Prizes to young researchers who have completed an outstanding PhD disseration in the field of Humanities, Social Sciences or Law at a Dutch university.
Universities nominate candidates for the prize and this year there were 32 contenders. Leiden Law School had nominated Cramwinckel as a potential winner.
The Research Prize consists of a sum of €3,000 and a certificate.
All winners of the 2023 Research Prizes can be seen here.
Award ceremony Research Prizes
The award ceremony of the Research Prizes will take place on Friday 2 June. The ceremony is by invitation only.