How do we prepare students for jobs that don't yet exist?
We can accrue pensions, reinforce dykes and make our homes more sustainable. But how do we make our higher education fit for the future? And what skills should we be teaching our students now for jobs that don't yet exist? Lecturers and educational developers looked to the future during the keynote address, panel discussion, workshops, and networking opportunities at the Leiden Teachers' Academy Education Festival.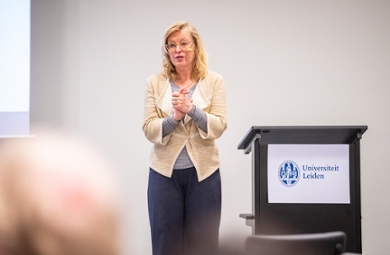 The festival started with a keynote lecture by the former Dutch Minister for Education, Culture and Science, Prof. dr. Jet Bussemaker. In her lecture, Prof. Bussemaker emphasised that 21st century students live in an interconnected, diverse and rapidly changing world. And thriving in today's fast changing world requires interplay of skills rooted in academic competencies such as literacy, numeracy, research skills and critical thinking, but also including skills such as teamwork and collaboration, courage, persistence and resilience, as well as creativity and imagination. She also underlined the importance of access to higher education as an important driver of upward mobility and a source of empowerment for everyone.
The keynote address was followed by a panel discussion that included: Rector Magnificus Hester Bijl, Professor of Economics Olaf van Vliet, Assistant Professor of International Studies Sarita Koendjbiharie and Governance, Economics and Development student Clara Lindemann. The panellists discussed the skills needed to prepare students for the unpredictable 'world of tomorrow'.
Rapid and unpredictable
According to Bijl, digital skills are 'essential to being able to respond to rapid and unpredictable technological developments.' Van Vliet agreed. He gave the example of the booming smartphone industry. 'We didn't know 15 years ago what skills would be needed for that now.' Koendjbiharie highlighted the importance of learning to work with others and making connections. 'Group work is essential in the labour market. And it mainly involves empathy.'
Bijl said it was great to see so much enthusiasm at the university for initiatives that help students develop their skills. 'You need a shared basis to be able to work with others, which is why we have chosen 13 shared transferable skills at the university that we think are important for all our students. These will eventually appear in the prospectus, which will make it easy for students to see which skills they acquire in a certain course or module. And we can discuss the extent to which certain skills are covered in our teaching. So we'll all be speaking the same language soon.'
The Leiden Teachers' Academy (LTA) Education Festival 2023 was organised by LTA Teaching fellows Dr. Ayokunu Adedokun and Dr. Alexandra Langers. The LTA was established in 2014 to encourage our best lecturers to improve the quality of our teaching and promote educational innovation throughout the university. The LTA currently consists of 25 dedicated Teaching Fellows with a great passion for teaching.
What did visitors think of the festival?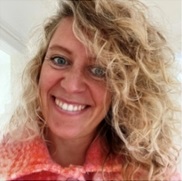 Arianna Pranger
Hospital pharmacist and assistant professor on the Master's in Pharmacy Education
'Before I say anything else: I thought this year's theme was incredibly well chosen. It was good to consciously reflect on how we can make our higher education fit for the future. If I look at my own teaching alone, there are enough interesting questions. What drugs will be needed, for instance, for conditions we don't yet know about? Or what role will 3D printing play? And what skills should we be teaching our students now?
'I had difficulty choosing which workshop to take but decided on the 'The Learning Mindset' session. We did speed-dating rounds and discussed how we ourselves could master one of the 13 shared transferable skills. I was assigned 'generating solutions'. I felt I had already mastered this skill reasonably well but this made it good to explore whether I have any blind spots here. And by discussing it again and again each time with someone else you gain all kinds of new insights. That is the strength of the LTA for me anyway: bringing faculties together. I had a really nice conversation with colleagues from the archaeology programme during the networking breaks, for instance. It is refreshing to discuss from two totally different backgrounds how we can best prepare students for the future, and which skills we are still developing ourselves, but might have been able and willing to acquire earlier. You really get to see what others are up to. That's what makes the festival unique for me.'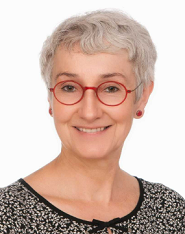 Grace Rowicka
Thesis seminar coordinator, International Studies

'It was enjoyable and useful to speak at the festival to colleagues who are also involved in coaching and supervising students. With one of them the idea even arose of starting a kind of peer feedback group. In my role as the thesis seminar coordinator for the Bachelor's in International Studies, I have a lot of contact with students in the very last phase of their degree. More and more of them experience a fear of failure. So I'm pleased that the university is paying more attention to developing mental strength: How do students take care of themselves? How do they stand in life? During the plenary session I listened with pride to my colleague Sarita as she spoke about the International Studies internship programmes and PRINS, her unique consultancy course. Both projects give students the opportunity to develop various skills that they will benefit from greatly later in life.
'I would say to my colleagues: when you're supervising students also focus on the life skills like self-confidence and self-esteem. After the keynote lecture someone asked prof. Bussemaker how you can teach people to be courageous. That really hit the nail on the head. We don't yet have a good answer but I think it's important to teach students that.'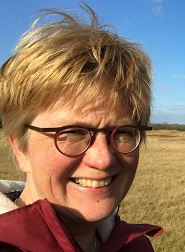 Karin Nijenhuis
Lecturer and chair of the Master's in African Studies
'I always find it inspiring to meet other enthusiastic people who like me are really involved with teaching and innovation. I found the question of what skills and knowledge we should teach students in a changing future really relevant. I myself am particularly interested in skills relating to our humanity, such as making connections. It's interesting to share thoughts on this at a festival like this. I also like sessions that are really specific and practical and where you get to do something yourself. So it was nice in the ICLON workshop to interview each other as colleagues about our views on inclusive education.
'I think it's important that the university organises events like this. It's a shame that they mainly attract people who are already interested in teaching. This almost makes it preaching to the converted. But how do you reach the average researcher or lecturer who doesn't really have time for extra activities at the moment? That is the biggest challenge.'
Attendees engaged in conversation about the higher education of the future

Professor Olaf van Vliet speaks with organisers Alexandra Langers and Ayokunu Adedokun

Attendees engaged in conversation about the higher education of the future

The festival included a keynote lecture and panel discussion
Interviews: Evelien Flink
Photos: Monique Shaw