Leiden researchers on king's apology for the Netherlands historical role in slavery
In a speech on Keti Koti (meaning 'the chain is broken' and the name given to 1 July, the day marking the abolition of slavery) the Dutch king, Willem-Alexander, apologised on behalf of the royal family for the Netherlands' historical role in slavery. What is the significance of this? We asked Leiden researchers from two different disciplines.
Larissa van den Herik, Professor of Public International Law
'The king's apology is an important addition to the prime minister's one'
'I thought it was a really beautiful and impressive speech. A few things struck me from the perspective of my discipline. First, the king very subtly refuted the idea that there were different norms in the past. He began with a reference to a legal provision from 1644 stating that slavery was not permitted on Dutch soil. Even though the overseas territories were not mentioned and there was a different legal system there, this provision does show that a prohibition on slavery was the norm then as it is now. In this context, he also mentioned the Second World War, where much barbaric behaviour was not explicitly prohibited by law or international law. But, the king emphasised, you cannot hide behind the absence of laws to justify horrific behaviour. What is also extremely important from the viewpoint of my discipline is that the king explicitly acknowledged that slavery is a crime against humanity. He referred to this twice even.'
Great symbolic value
'Legally, the most important moment was obviously when Prime Minister Mark Rutte, as leader of the government, acknowledged slavery and offered his apologies. But symbolically, the king's apology is of great significance. It is really good for countries to look critically at their past and acknowledge crimes. The royal family's attitude is an invitation to other countries to do the same. And the Netherlands often encourages other countries to obey international law. Then we have to be able to show that we can also look critically at ourselves at various points in time. We are doing that with slavery and the slave trade, but also with the violence in Indonesia, for example. It is important that we use legal terms for these acts, such as "war crime". In short: Saturday was an important moment that really did add to the previous apology by the prime minister.'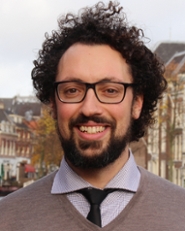 Karwan Fatah-Black, Assistant Professor of Dutch Colonial History
'This speech sets the Netherlands apart internationally'
'I thought it was an impressive speech delivered in a self-confident and self-assured manner. It's good that the king spoke about conversations he had had with his own family on this rather than debates. This suggests that we are entering a new phase in how we publicly deal with this history with more room for more considered opinions rather than diametrically opposed ones.
'And the speech sets the Netherlands apart internationally. I haven't heard any previous apology speeches that place so much emphasis on redress. I'm curious whether other royal families and heads of state with the same history will follow. The speech has changed how the Netherlands relates to the rest of the world. Because the effects of historical slavery and its redress affect not only the Netherlands but the rest of the world too.'
The role of the king's ancestors
'What did strike me was that the king more or less only spoke about the current parts of the Kingdom of the Netherlands, Suriname and Indonesia, and not about other countries where there was Dutch involvement in historical slavery and colonialism. And the part about the role of his own ancestors was the least developed part of the speech. It was nice that he ask for forgiveness for the role but this was only about what his ancestors didn't do when it should also be about what they did do. I expect that in a future speech when the researchresearch into the role of the House of Orange-Nassau in the colonial past is complete. Then the actions of his ancestors will come more to the fore.'
Text: Jan Joost Aten & Sabine Waasdorp
Photo: ©RVD - Gemmy Woud-Binnendijk