Taskforce promotes the interests of contract and external PhD candidates: 'We must level out the playing field'
The University wants to improve its support for contract and external PhD candidates. A taskforce headed by Dean of FGGA Erwin Muller has made over fifty recommendations, varying from an improved PhD portal and flexible work places on the campus to the right to vote in employee participation bodies. We talked to Erwin and PhD candidate representative Max van Haastrecht about why these recommendations were needed and how the University is going to handle them.
First of all, Erwin and Max, why was this taskforce set up?
Erwin: 'Contract and external PhD candidates make up half the total number of PhD candidates at our university, so they are a significant group of researchers. But the roles are currently – to put it mildly – not completely equal. I see that myself with the external PhD candidates that I supervise. We discussed this situation with the Council of Deans and the Doctorate Board and decided last year to make a detailed summary of all the rights, obligations and bottlenecks.'
Max: 'I wasn't part of the task force, but I did provide input from PhDoc. We're happy with how the final report turned out: the advice is concrete and it really takes a people-centred approach. It's precisely this equal playing field that is incredibly important.'
Why does more attention need to be paid to community building?
Max: 'As it stands at the moment, a lot of contract and external PhD candidates don't really feel any connection with our university community. They don't have a work place here and they're often not invited to meetings or activities. Our advice from PhDoc is therefore that, if you organise something for PhD candidates, do it for everyone. Not every contract or external candidate will join in, but it's a very easy way to get people involves in the institute. We need to level out the playing field as much as possible. For me, that's the key theme in this report.'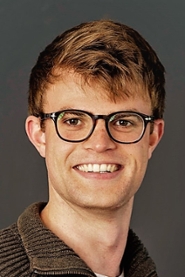 The task force wants greater 'transparency' for contract and external PhD candidates. What does that mean?
Erwin: 'At the moment, it isn't clear for contract and external PhD candidates and their supervisors what their rights and responsibilities are, or what is expected of them. May they teach, for example? And what courses are open to them to follow? We want to bring all this information together in one place, in a new online PhD portal, for example.'
Max: 'At PhDoc we're often asked: "But what kind of PhD candidate am I, then?" There are all kinds of categories, subcategories and different definitions. Clearly, there's room for improvement in the information available online. At the same time, it's not the case that even when you have a good website, you no longer need to welcome people properly to the university. An important question that we still need to address is how we can manage the onboarding of these PhD candidates better.'
'It isn't clear for these PhD candidates what their rights and responsibilities are'
Another recommendation is to have a minimum number of supervision hours for PhD candidates. Why is this necessary?
Erwin: 'We see at the moment that external PhD candidates on average receive fewer hours of supervision than contract and employed candidates. Some candidates see their supervisor once or twice a year, but as a PhD candidate you are entitled to a certain amount of supervision.'
Max: 'Too little contact is a common problem that sometimes isn't actually talked about, for example because a PhD candidate doesn't feel able to raise the issue. It would be good to incorporate the amount of supervision in the PhD policy. And you can always give specific extra support if someone needs it. Or less, given that external candidates are sometimes older and have more experience.'
Erwin: 'An added advantage is that with these agreements we are at the same time setting a maximum for the number of candidates someone can supervise simultaneously. Supervisors often say they have too little time. You might offer someone a certain number of hours, but in practice at a particular point in time you've used up those hours. This proposal also gives supervisors and professors the opportunity to sometimes say that it's maybe not a good idea to take on even more PhD candidates.'
'With these agreements we are setting a maximum for the number of candidates someone can supervise simultaneously'
What's going to happen now with the recommendations from this report?
Erwin: 'As a task force, we have set the priorities for the coming two years. With the approval of the Executive Board there are some recommendations we can adopt already, such as making information available online, ensuring that the administration around a PhD is clearer, and improving our community building. Other issues first need to be explored in more detail, by colleagues from HR, Legal Affairs, and Strategy and Academic Affairs, for example, or by the institutes. That includes such things as setting supervision hours or exploring the possibilities of allowing contract and external PhD candidates to take part in participation bodies.'
Max: 'I would really like that last point to be given priority. Of course, you might question whether every PhD candidate should have employee status – that discussion is now being held at national level. But if you involve your researchers in your academic community in that way, you have to treat them as equally as possible. So how responsible is it not to give them voting rights? And this decision could also be a flywheel for the future: if you involve contract and external PhD students more in employee participation, they will also automatically have a voice in our organisation. The conversation doesn't stop then with this task force.'
Erwin: 'Absolutely! The point is not to quickly introduce a number of measures now on the basis of one report, but to focus structural attention on this group of PhD candidates in the coming years. To me, that would be the best outcome.'
Erwin Muller is Professor of Security and Law, and Dean of the Faculty of Governance and Global Affairs. Max van Haastrecht is a PhD candidate at the Leiden Institute of Advanced Computer Science (LIACS). As the representative of the PhD employee party, he promotes the interests of Leiden PhD candidates and postdocs in the University Council.
What are contract and external PhD candidates?
Not all PhD candidates in the Netherlands are employed by the university where they write their dissertation. For example, they may receive a grant from another – possible international - university or external organisation. Other PhD candidates are – in some cases, partly - funded by their employer, or they receive no funding at all and do their PhD with their own resources in their own time. These contract and external PhD candidates represent a significant group of researchers for Leiden University. Excluding the LUMC, they make up 50 per cent of all PhD candidates. Leiden University aims to provide all PhD candidates, regardless of which category they belong to, with the best possible starting position to successfully complete their PhD track.
Current status – and what happens now?
The advisory report by the Contract and External PhD Candidates Task Force has now been discussed with the Executive Board and the Doctorate Board. This has resulted in an implementation agenda for the years 2023 and 2024 around three main themes: attention for connectedness; equal treatment for all types of PhD candidates; and transparency in terms of information, agreements and mutual expectations. In the short term, the university will work on developing an accessible web portal for all PhD candidates, more community building, explicit agreements and clearer administration. On other topics, such as the number of supervision hours and participation in the employee participation process, proposals are being worked on so that a decision can be taken on these as soon as possible.
Text: Evelien Flink
Banner: Eelkje Colmjon