Scholarship
NL Scholarship - Outgoing
The NL Scholarship - Outgoing (formerly know as Holland Scholarship - Outgoing) is intended for talented Leiden University Bachelor's and Master's students who want to study, undertake research, or do an internship at an institution or company outside the EEA.
Deadline

1 April 2024 (applications open 1 Nov 2023)

Target group

Bachelor, Master

Countries/ nationalities

Destination countries: All countries outside the EEA , including the UK and Switzerland (EEA = All EU countries plus Iceland, Liechtenstein and Norway)

Scholarship type

Internship, Study, Research

Faculty

Archaeology, Humanities, Medicine/LUMC, Governance and Global Affairs, Law, Social and Behavioural Sciences, Science, Interfacultair Centrum voor Lerarenopleiding, Onderwijsontwikkeling en Nascholing (ICLON), African Studies Centre, International Institute for Asian Studies
Leiden University travel policy
You may only go abroad for study-related activities to destinations to which travel is permitted according to Leiden University's travel policy. See the Study abroad - Health and Safety page for details.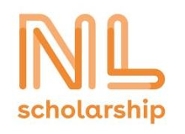 For who
You must be registered on a Bachelor's or Master's programme at Leiden University.
Eligibility requirements
Your study, internship or research activity abroad must be a recognised part of your study programme at Leiden University, for which you will receive a minimum of 10 study credits.

You must be selected for an exchange place, or your activity abroad must be approved by your study programme's Board of Examiners.

Your activity abroad must take place outside the EEA.
Your study, internship or research abroad must be a minimum of 7 weeks and a maximum of 12 months in duration.
Your activity abroad must start between 1

June 2024 and 1 June 2025.
Obligations
Exclusions
You cannot be awarded the NL Scholarship if:
You are eligible for funding from the Sustainable Humanities Scholarship (Stagefonds Duurzame Geesteswetenschappen) for your period abroad. Check this with your International Exchange Coordinator.
You have been awarded an Erasmus+ International Credit Mobility grant for your period abroad.
You are enrolled on an LLM Advanced Studies programme or the Master International Relations and Diplomacy.
You have previously been awarded a Holland or NL Scholarship - Outgoing.
Scholarship amount
One-off payment of € 2,500
Application process
Tip: If you have any questions or concerns about your NL Scholarship application, do not hesitate to contact the Scholarships Team via: outbound@sea.leidenuniv.nl. We are happy to help.
Before 1 April 2024: log into uSis, click on the Study Abroad tile and apply for the NL Scholarship.

Applications open on 1 November 2023.
If you cannot see the NL Scholarship in your scholarships section after 1 November, your exchange mobility has either not yet been approved or you are not eligible for the NL Scholarship.
If your exchange mobility has been approved/accepted and you do not see the NL Scholarship, please wait one day and try again.

By the end of May, you will receive notification of whether you have been selected for a scholarship by email.
If you have been selected, the email will instruct you to log into the Study Abroad Portal and take a number of steps. Read and follow the instructions carefully!
Your NL Scholarship will be transferred to your bank account at least 2 weeks before the start date of your period abroad.
Late applications will not be considered!
Selection process
There are always far more applications than scholarships available. Selection takes place as follows:
Your application will be forwarded to your faculty.

Your faculty's selection committee will then select scholarship recipients by way of a multistage draw procedure - see explanation below.
At the end of May, the

SEA scholarships team will let you know by email if you have been selected to receive a scholarship.
What is a multistage draw?
Students will be divided into 3 groups on the basis of their GPA:
Group 1: GPA up to 7.5
Group 2: GPA 7.6 to 8.0
Group 3: GPA 8.1 and higher
The draw will be carried out on a pro-rata basis. See this example:
A faculty has 10 scholarships to award and 40 applicants.

Of those 40 there are:

7 applicants in group 1 (= 12.5% of applicants)

8 applicants in group 2 (= 17.5% of applicants)

28 applicants in group 3 (= 70% of applicants)

The number of scholarships awarded via the draw procedure per group will therefore be:

G

roup 1 = ​​​1 scholarship (i.e. 12.5% of 10 available scholarships)

Group 2 = 2 scholarships (ie. 17.5% of 10 available scholarships)

Group 3 = 7 scholarship (i.e. 70% of 10 available scholarships)
Background
This scholarship is financed by the Dutch Ministry of Education, Culture and Science as well as several Dutch research universities and universities of applied sciences.
Disclaimer
The student is responsible for submitting an application before the deadline mentioned above. Leiden University cannot be held responsible for late applications.