Scholarship
StuNed Scholarship
The StuNed programme provides scholarships for Indonesian professionals and recent graduates wishing to follow a master's programme in the Netherlands, with the underlying objective of strengthening both human resources in Indonesia and Dutch-Indonesian relations.
Deadline

For master's programmes starting in September 2021: 8 March 2021, 17.00h CET

Target group

Master

Countries/ nationalities

Indonesian nationals

Scholarship type

Study

Faculty

Archaeology, Humanities, Medicine/LUMC, Governance and Global Affairs, Law, Social and Behavioural Sciences, Science, Interfacultair Centrum voor Lerarenopleiding, Onderwijsontwikkeling en Nascholing (ICLON), African Studies Centre, International Institute for Asian Studies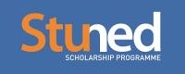 For who
For Indonesian professionals and outstanding recent graduates, applying for master's programmes in the following thematic areas:
Sustainable entrepreneurship - circular economy
Security and rule of law
Agro-food and horticulture
Water management
Eligibility requirements
You must be unconditionally admitted to a 1- or 2-year master's programme at Leiden University.
You must be an Indonesian professional with at least two years of work experience OR a recent graduate with outstanding academic and non-academic achievements.
Your studies must have a clear relation to the StuNed underlying objectives of strengthening human resources in Indonesia and Dutch-Indonesian relations.
For further requirements visit the Nuffic Neso Indonesia website.
Obligations, exclusions and amounts (including co-funding)
Visit the Nuffic Neso Indonesia website.
Application and selection process
Submit an online application for admission to a master's programme in Leiden University's online application portal (uSis). Note that you need to be unconditionally admitted to be eligible for the StuNed scholarship.
Collect the required documents for the StuNed scholarship application.
Fill out and submit the online application form for the StuNed scholarship.
Further information
Please visit the Nuffic Neso Indonesia website or send an email to: stunedcontact@nesoindonesia.or.id.
Background
The StuNed Scholarship Programme is an integral part of the bilateral cooperation between the Governments of the Netherlands and Indonesia.
Disclaimer
The student is responsible for submitting a complete application, according to the steps described above and before the aforementioned deadline. Leiden University cannot be held responsible for late and/or incomplete applications.