Digital communication code of conduct
More and more people are experiencing work pressure due to digital means of communication. Media like e-mail and Signal (WhatsApp) ensure that we can be reached day and night, which can cause an increased sense of work pressure and always being 'on call'. In February 2023, the new digital communication code of conduct came into force.
The digital communication code of conduct includes tips on reachability, availability and conscious communication. So we can help each other by preventing unwanted communication and making expectations clear! As the Faculty Board says:
'We want the code to convey that nobody can be on duty 24/7, that it is also important to take a rest.'
The email banners and the checklist are still being translated into English.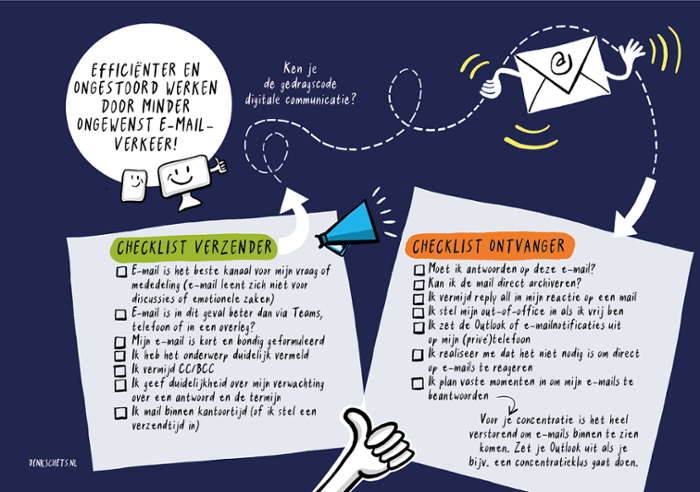 Banners