Lecture | Annual Leiden Terra Incognita Lecture
Modern Transimperial Histories: Forms, Questions, Prospects
Date

Wednesday 1 June 2022

Time

Address

Room

011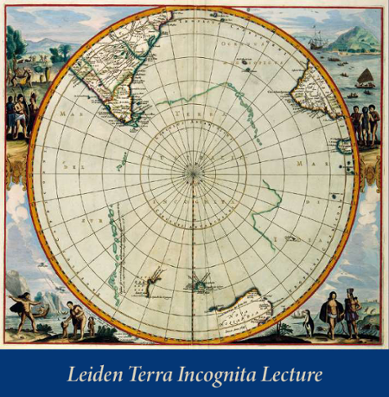 The second Leiden Terra Incognita Lecture in Colonial and Global History.

Comments by Prof. Dr. Felicitas Becker (Gent) and Dr. Vineet Thakur (Leiden).

Until a good decade ago, most historians of empires, especially Western ones, empirically studied them in separation, and in effect methodologically and conceptually treated them separately, too. At the same time, from the 1990s some historians reframed metropolitancolonial relationships, emphasizing interdependencies as much as hierarchies. Building on this revision and on insights from global history, since around 2010 trans- and interimperial histories (TIIH) have been rising. Focusing on very different themes and areas, they have concerned a wide variety of interdependencies, relationships and hierarchies between and across empires and their peoples. The objective of both my talk and my masterclass is to analyze TIIH. Specifically, I will reflect on multiple genealogies, emphasizing research done before 2010 on non-Western European empires; consider TIIH relationship with single-empire studies, reflecting especially on the role of models developed for the British Empire in TIIH; compare and contrast the conceptual implications of TIIH's widely varied focuses; and think about possible future directions.

The lecture will be published as a booklet to be distributed during the lecture.
Cyrus Schayegh (PhD, Columbia University, New York City, 2004) is Professor of International History at the Graduate Institute of International and Development Studies, in Geneva. Before joining the Graduate Institute in 2017, he was Associate Professor at Princeton University and, in 2005-2008, Assistant Professor at the American University of Beirut. He is currently working on a variety of papers on the intersection between twentieth-century global, (trans)-imperial, and Middle Eastern
history. His two most recent books are The Middle East and the Making of the Modern World (Cambridge, Mass.: Harvard University Press, 2017) and the edited volume Globalizing the U.S. Presidency: Postcolonial Views of John F. Kennedy (London: Bloomsbury, 2020).

On Thursday, 2 June from 10 AM to 3 PM professor Schayegh will also teach a Masterclass for graduate (R)MA and PhD students organized by the Leiden Institute for History and the Leiden Institute for Area Studies. For more information and enrollment, please contact Rhe-Anne Tan at r.tan.2@umail.leidenuniv.nl.

The Leiden Terra Incognita Lecture is an annual lecture organized by the research group Colonial and Global History (COGLO) of the Institute for History at Leiden University, and has the aim to explore the historiographical frontiers of the field of colonial and global history.

On behalf of COGLO
Carolien Stolte, Michiel van Groesen, Alp Yenen (LIAS) and Jos Gommans