Lecture | Summer School
Summer school - Critical approaches to typography
Date

Monday 22 August 2022 - Friday 26 August 2022

Address

University of Antwerp

Antwerp, Belgium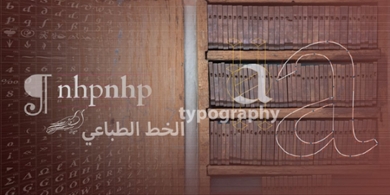 From 22 to 26 August, the Plantin Institute of Typography and the University of Antwerp organise an international summer school about 'Critical approaches to typography'.
In this summer school, Dr. Frank E. Blokland (ACPA alumnus) will take you on a journey to help you critically reconsider these typographic conventions, in order to avoid misconceptions and select the better options in the future. When and why should typefaces be tracked or letterspaced? Do we need ligatures at all? Which fonts make a good combination and which ones combine badly? How can we improve the legibility of our documents?
The Typography Summer School Antwerp includes an intensive five-day program on the value of research for a better understanding of type and typography. The five keywords are Perception, History, Convention, Technology, and Legibility. The target group consists of bachelor and master students, but also professionals in the field of typography and related technology. Furthermore, sociability after an intensive day full of lectures, discussions, and excursions is, of course, an indispensable part of the program. The historic city center of Antwerp is undoubtedly a perfect place for this.
Dr. Frank E. Blokland is a well-known Dutch type designer, font producer, software developer, and Senior Lecturer at the Royal Academy of Art (KABK) in The Hague and at the Plantin Institute of Typography in Antwerp. In 1990 he founded the Dutch Type Library (DTL), the first producer of digital typefaces in The Netherlands.