Course
Campus The Hague 'Meet the Employer'
Date

Tuesday 8 November 2022 - Thursday 10 November 2022

Explanation

Every day from 10.00-15.00/16.00 hrs

Address

Wijnhaven
Turfmarkt 99
2511 DP The Hague

Learn about internships & job opportunities
The Campus the Hague event 'Meet the employer' is coming up! Are you a student of the Faculty of Social and Behavioural Sciences, Governance and Global Affairs or Humanities? Various Dutch and international organisations will be present from 10.00 - 15.00/16.00 am each day to tell you more about themselves and about their internship or job opportunities. Hear from recruiters or alumni about their experiences, useful tips and get in touch with interesting organisations.
Save the date!
Programme
| | | | |
| --- | --- | --- | --- |
| Day | Time | Activity | Language |
| Tue 8 Nov | 10.15 - 11.00 | Ministerie van Defensie | NL |
| | 11.15 - 12.00 | KPN | ENG |
| | 12.15 - 13.00 | In2Talent | NL |
| | 14.00 - 15.30 | Career Service - workshop Orientation & networking skills on the job market join online! | ENG |
| Wed 9 Nov | 10.15 - 11.00 | AB InBev | ENG |
| | 11.15 - 12.00 | Heineken | ENG |
| | 12.15 - 13.00 | &Fluence - workshop Onderhandelen | ENG |
| | 14.15 - 15.00 | Accenture | ENG |
| Do 10 Nov | 10.15 - 11.00 | Public Support | NL |
| | 11.15 - 13.00 | Career Service - workshop CV & application letter | ENG |
| | 13.15 - 14.00 | AIVD | NL |
| | 14.15 - 15.00 | Mediastages | NL |
| | 15.15 - 16.00 | Deloitte | ENG |

Look below for more information per workshop:
Organisations & Workshops
Yoeri van Haaften en Stella Letschert werken als Beleidsmedewerker voor het Ministerie van Defensie. In deze sessie vertellen ze je meer over de ambities van Defensie, met wie Defensie samenwerkt en hoe Defensie haar ambities vertaalt naar beleid en uitvoering. Daarbij gaan ze ook in op hun eigen rol en wat hen drijft om voor de Nederlandse Krijgsmacht te werken. Yoeri en Stella studeerden beiden Internationale Betrekkingen en Organisaties aan de Universiteit Leiden (2014; 2016). Yoeri volgde gelijktijdig de Bachelor Geschiedenis. Stella voltooide tevens haar Master International Politics aan de Universiteit Leiden.
Please note: This presentation will be in Dutch due to the fact that this employer doesn't offer internship/job opportunities for non-Dutch speaking candidates.
Paul Slootmaker, a Leiden University Public Administration alumnus, will tell (you) about his work at KPN, the Dutch telecommunications operator and critical infrastructure provider, where he is setting-up a new function for the monitoring and reporting of cyber risks and compliance. This new function is created to manage new regulation by the government concerning the security and integrity of mobile communication networks. Geopolitical, societal, and technological developments will result in even more legislation and regulation in the cyber domain.
Paul is looking for graduates, trainees and interns, who can help to build this new team.
Welkom bij In2Talent. Wij zijn een enthousiaste, leergierige en jonge groep inkoopprofessionals. Bij In2Talent kan jij een inkoop traineeship starten zonder inkoop achtergrond. Je haalt een diploma op universitair niveau + verschillende certificaten, gaat aan de bak bij opdrachtgevers in de publieke en private markt, hebt de leukste collega's en groeit als professional én persoon!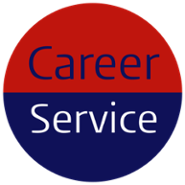 Come join the workshop 'Orientation and networking skills on the job market' to get to know the world of networking!
It is not as scary as you might think and it may provide you the internship or job you have been hoping for! About 70% of all jobs never end up on any job portal because they are fulfilled through networking. Orientation and mapping out your study/career options followed by focused networking activities is what this workshop is all about.
Hope to see you all there!
We are the biggest beer company in the world and believe in creating a future with more cheers by dreaming big. We will present on our competitive and challenging traineeship programs that could be the kickstart of your successful and impactful career.
HEINEKEN in the Netherlands has a special place within the HEINEKEN global group. After all, our long and proud history and global presence all started with a single brewery in the Netherlands 150 years ago. HEINEKEN has four operating companies within the Netherlands: HEINEKEN Global, HEINEKEN Netherlands, HEINEKEN Netherlands Supply and Vrumona. Within these four operating companies we offer many possibilities: internships, traineeships, and a great way to start your career.

This presentation will be held by the Campus Recruitment Team; Angela Ridder, Jessie Boot, Quinty de Ligt and Cecile Pilon.
Everyone negotiates everyday - if it's about one's salary, making an important decision, or just about who should do the dishes. However, most of us have never deliberately trained this valuable skill, often leading us to feel nervous or revert to certain habits that place us at a strategic disadvantage. Knowing what type of negotiator you are will help you identify these situations in your day-to-day lives, and position you more effectively as you take your first steps into the labour market.

Our workshop will challenge your thinking and give you tools to choose the right frame to present you, and what you have to offer to future employers as you embark on your future career.
Companies are spending large amounts on security, yet the cost of attacks is skyrocketing. Our global security professionals help our clients prepare, protect, detect, respond, and recover across all points of the security life cycle. What sets us apart is our ability to advise on strategy, implement solutions specific to each organization's needs, and manage its security operations.
Accenture is always looking for talent, and our security business is one of our key growth areas, are you interested to hear more first-hand experience? Sign up ..."
Sylvia Kreuse werkt als Regio Directeur bij Public Support – een organisatie die jonge professionals detacheert in de publieke sector. Bijvoorbeeld bij gemeentes, provincies, ministeries, non-profitorganisaties, etc. In deze sessie vertelt Sylvia over het Young Support Talentprogramma, het ontwikkelprogramma voor net afgestudeerden van Public Support. Wil je in de publieke sector werken, ben je gedreven en wil je jezelf verder ontwikkelen? Dan is Public Support dé plek om jouw carrière te starten!
Please note: This presentation will be in Dutch due to the fact that this employer doesn't offer internship/job opportunities for non-Dutch speaking candidates.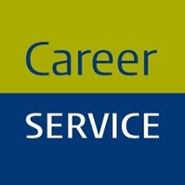 Imagine you just found an interesting job or internship vacancy. Often, you need to apply via a CV and an application letter. This can be quite difficult. How can you ensure that your CV and application letter stand out between the other applications? Which parts are important to highlight and how can you phrase them the best way?
There are many tips and tricks online, but it can be hard to navigate through the overkill of information. During this workshop, you will learn how to write a CV and motivation letter that best reflects your profile.
Our career advisors help you to present yourself in the best possible way.
'De Algemene Inlichtingen- en Veiligheidsdienst (AIVD) neemt je me in de wondere wereld van het werken in het veiligheidsdomein. Ook laten we je kennismaken met je mogelijkheden om een loopbaan bij ons te starten na het behalen van je master. Natuurlijk krijg je ook de kans alle vragen te stellen.'
Ons doel is zo veel mogelijk jong talent te helpen bij een succesvolle start in de media. Om dat te bereiken bouwen we dagelijks bruggen tussen opleidingen, studenten en de mediaorganisaties. Als kennisplatform adviseren, faciliteren en verbinden we onze samenwerkingspartners. We helpen studenten bij het vinden van een passende stage, we geven sollicitatietraining, we helpen bedrijven bij het vinden van stagiairs en het geven van goede begeleiding.
Voorlichting Stagelopen in de Creatieve Industrie:
Denk jij ook: "Ja, leuk die media! Maar wat houdt het eigenlijk precies in? Hoe ziet die mediawereld eruit? Welke verschillende soorten stages zijn er en wat ga ik daar precies doen en leren?" In de voorlichting 'Stagelopen in de media' behandelen we deze vragen. Verder wordt ingegaan op welke houding jou verder helpt, delen we waardevolle sollicitatietips en is er ruimte voor jouw persoonlijke stagevragen.
Onderwerpen:
Verschillende functies + werkzaamheden
Verschillende (soorten) bedrijven
Werkhouding en gedrag
Sollicitatietips
Please note: This presentation will be in Dutch due to the fact that this employer doesn't offer internship/job opportunities for non-Dutch speaking candidates.
Shreya Chatterjee, an alumnus of Msc in International Relations and Diplomacy, is currently working as an Analyst within the Global Management Office team within Global Employer Services in Deloitte, which broadly falls within the Tax and Legal department. Her role includes coordination and facilitation with local and foreign offices on International mobility.

She will be shedding light on her transition from the social sector to the corporate, the experience of working at Deloitte, as well as job hunting for non-EU international students and graduates.
Leiden University Career Zone

Did you know that there is already a lot of information and tips about preparing yourself for the labour market online? Visit our website Leiden University Career Zone, here you will find a.o.: