Alumni event | Career
Methodology & Statistics Alumni meet students in Psychology
Luuk Hovius
Anne Boutkan
Sebastiaan Remmers
Date

Thursday 9 February 2023

Time

Explanation

Methodology & Statistics Alumni meet students in Psychology

Address

Room

1A20
On February 9th, former students Methodology & Statistics (M&S) of Leiden University will share their current and previous professional activities, to provide psychology students an insight into their career perspectives.
M&S alumni career event
The Methodology and Statistics Unit of Leiden University (M&S, formerly M&T) organises its sixth M&S alumni event. With this event, we aim to bring current and former students in contact with each other, to provide you with insight into the career perspective of M&S alumni, and to help you in your quest for an internship and future job possibilities.
Several alumni will share their current and previous professional activities. And in short sessions all present alumni will be introduced to the current students and the students will be given the opportunity to ask questions. More questions can be asked afterwards during the informal drink in the café on the ground floor of the Pieter de la Court Building.
Several alumni will share their current and previous professional activities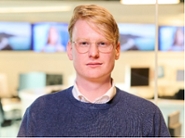 Luuk Hovius
After receiving a bachelor's degree in Psychology, Luuk Hovius applied for the masters' program in Methodology and Statistics. During this course, he did an internship at the NOS (Dutch national news organization) where he fell in love with the combination of research, news and media. After graduation he started working as a researcher and spokesman for the Central Bureau for Statistics (CBS). His work consists of writing news articles, doing research for said articles and speaking to/answering questions from the media in all forms (print, radio, television, etc.).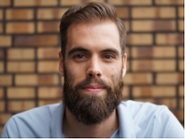 Sebastiaan Remmers
Sebastiaan Remmers graduated with a Master's degree in Biological and Cognition Psychology at the Erasmus University before he started his study Methodology and Statistics. After graduation in 2017, he has been working at the department of Urology at the Erasmus Medical Center Rotterdam as a statistician and scientific researcher. He is also finalising his PhD thesis about natural history studies of prostate cancer and multivariable risk stratification in prostate cancer early detection and treatment. His interest is in predictive modelling and works closely with physicians tailoring clinical decision making to improve clinical practice.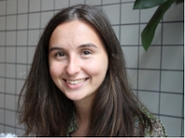 Anne Boutkan
Anne Boutkan graduated as Applied Psychologist before starting the premaster and M&S master program in Leiden. After finishing this master program she worked as data analyst. However, this job did not offer her enough of a challenge. That is why she started working as a data engineer at KPN. She is responsible for building and maintaining a large part of the data infrastructure in the fibre rollout program within KPN. Apart from that she responsible for setting up data science project within her team.