Marike Knoef on highest inflation since 2008
Eurostat, the European statistical office, reports that inflation in the Eurozone has increased to 4.1 per cent. What are the implications for your wallet and your savings? And how can consumers respond?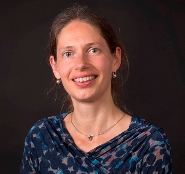 Everything is getting more expensive just now, says Professor of Empirical Microeconomics Marike Knoef on the Dutch consumer programme site Radar. 'Inflation is calculated based on a basket of goods that is representative for what households normally buy. We look at changes compared to the previous year. In October, this figure was 3.4 per cent.'
There is no hyperinflation here yet though. 'Hyperinflation is extremely high inflation. Something you see in South American countries for example, but we also saw it in Germany after the First World War. Prices rise sharply from one day to the next.'
One of the things Knoef suggests, in view of the current rising energy prices, is making your house more energy-efficient.