Heritage expert Martin Berger honored as a member of the Young Academy Leiden
Our own Dr. Martin Berger has been accepted as a member of the Young Academy Leiden! He is thrilled with his appointment. 'I am honored to be accepted as a member of the Young Academy Leiden and am looking forward to working together with other scholars from across the University.'
The Young Academy
The Young Academy (part of the Royal Netherlands Academy of Arts and Sciences) is a lively and forward-thinking organization of scientists and academics with solid opinions on research, scholarship, and politics. They organize events for various target groups, emphasizing interdisciplinarity, science policy, and the science-society interaction. Thus, the Academy membership fits Berger well; 'My research takes place at the intersections of archaeology, (art) history, globalization studies, and postcolonial theory, and I firmly believe that interdisciplinarity is essential for successful research.'
Academic background
Dr. Berger truly is a 'Leiden-local.' He has obtained his BA, MA, and (self-funded) PhD at Leiden University. He, however, does not necessarily perceive himself that way; 'Since the university has only recently employed me since summer 2020, I see myself as an 'insider-outsider.' Before his employment at Leiden University, he gained a background as a museum curator. 'Outreach is like a second nature to me,' he declares.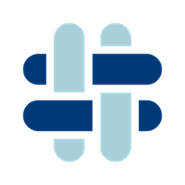 Plans for YAL
This 'insider-outsider perspective (read: a longtime participant observer) fuels his plans for the future. He hopes to help further the Young Academy Leiden's (YAL) goals by developing activities within YAL's three pillars, focusing primarily on Outreach and Interdisciplinarity. 'I am also interested in exploring how YAL's work intersects with questions of Diversity and Inclusion and how the organization can help promote the Diversity and Inclusion agenda of Leiden University too.'
Future
His plans for the future are bright. 'I hope to be able to work on new initiatives that both stimulate interdisciplinary cooperation and help connect Leiden academics more closely to Leiden's general population.', he says. He wants to share the fascinating work of the Academy with those of us who might not be aware of what takes place inside the walls of the Academy, and we are here for it!