Leiden archaeologists involved in grant for state-of-the-art laboratory for isotope geochemistry
The Dutch Research Council (NWO) has awarded a €4.84 million NWO Large grant to set up a new state-of-the-art laboratory for isotope geochemistry. The new lab, the "Netherlands Isotope GEochemistry Laboratory" (NIGEL), will be built in the brand new VU Research Building at the Vrije Universiteit Amsterdam. Leiden archaeologist Dr Jason Laffoon is involved in the project.
International leader
The laboratory is expected to secure the Netherlands position as an international leader in isotope research. Archaeological research will focus on the diet and mobility of humans and animals, the provenance and exchange of archaeological materials and artifacts, and non-destructive analyses of material cultural heritage.
Multidisciplinary research
NIGEL will host national and international research groups conducting a wide array of multi-disciplinary research from the Earth and planetary sciences, forensics, cultural heritage, and archaeology. The project leader of NIGEL is Professor Gareth Davies of the Faculty of Science, VU Amsterdam, with institutional research partners from the Netherlands Forensic Institute, Utrecht University, the University of Groningen, the Rijksmuseum, and Leiden University.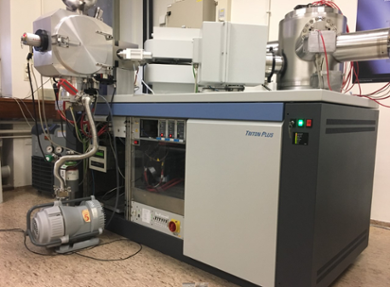 Research collaborations
The development of the new laboratory will formalize and increase research collaborations between the Faculty of Archaeology and the Vrije Universiteit Amsterdam, building on nearly two decades of successful multi-disciplinary research cooperation. NIGEL will be equipped with several brand new, state-of-the-art mass spectrometers and associated facilities. These in turn will enable high precision isotope measurements of extremely small samples, opening up isotope analyses to an even broader range of sample materials (metals, pigments, human remains).
Jason says "I am very grateful to be involved with the NIGEL project because of the enormous potential for enhancing inter-disciplinary research. As an archaeological scientist, I am especially excited about the opportunities that it will provide to contribute to the development and application of scientific methods to the study of the archaeological record, and for facilitating student participation in cutting edge research."