Ewine van Dishoeck after pontifical appointment: 'Science and religion can coexist'
Pope Francis has appointed astronomer Ewine van Dishoeck to the Pontifical Academy of Sciences. She joins an illustrious list of Nobel Prize winners, such as Ernest Rutherford, Max Planck, Niels Bohr and Erwin Schrödinger. What is her view on this? An interview with our professor of Molecular astrophysics.
How do you feel about being appointed as a member?
'It is a great honour. The Pontifical Academy of Sciences has a maximum of only 80 members, which makes it extra special. And those members are world-class international scientists. That also makes the Vatican Academy unique: most academies are national, and as far as I know, there is none as global as the Vatican Academy. That's why you can discuss and tackle interesting global problems with it.'
So, a very special appointment. How did it come about?
'Early on in my career, I was invited to a meeting of the Academy. The meeting was about the origin of life. It was a very high-level meeting, with cardinals, top scientists and even Nobel Prize winners. As a young scientist, I gave a lecture on how stars and planets form. It was extremely well organised, and very multidisciplinary too. That meeting has really stayed with me as something special.
In 2020, as President of the International Astronomical Union, I was invited to the plenary session, which was dedicated to Science & Survival. Again, the very best speakers were invited, such as WHO boss Ghebreyesus. I gave a lecture on why astronomy is important for the future of our society. That was probably one of the triggers to appoint me as a member.'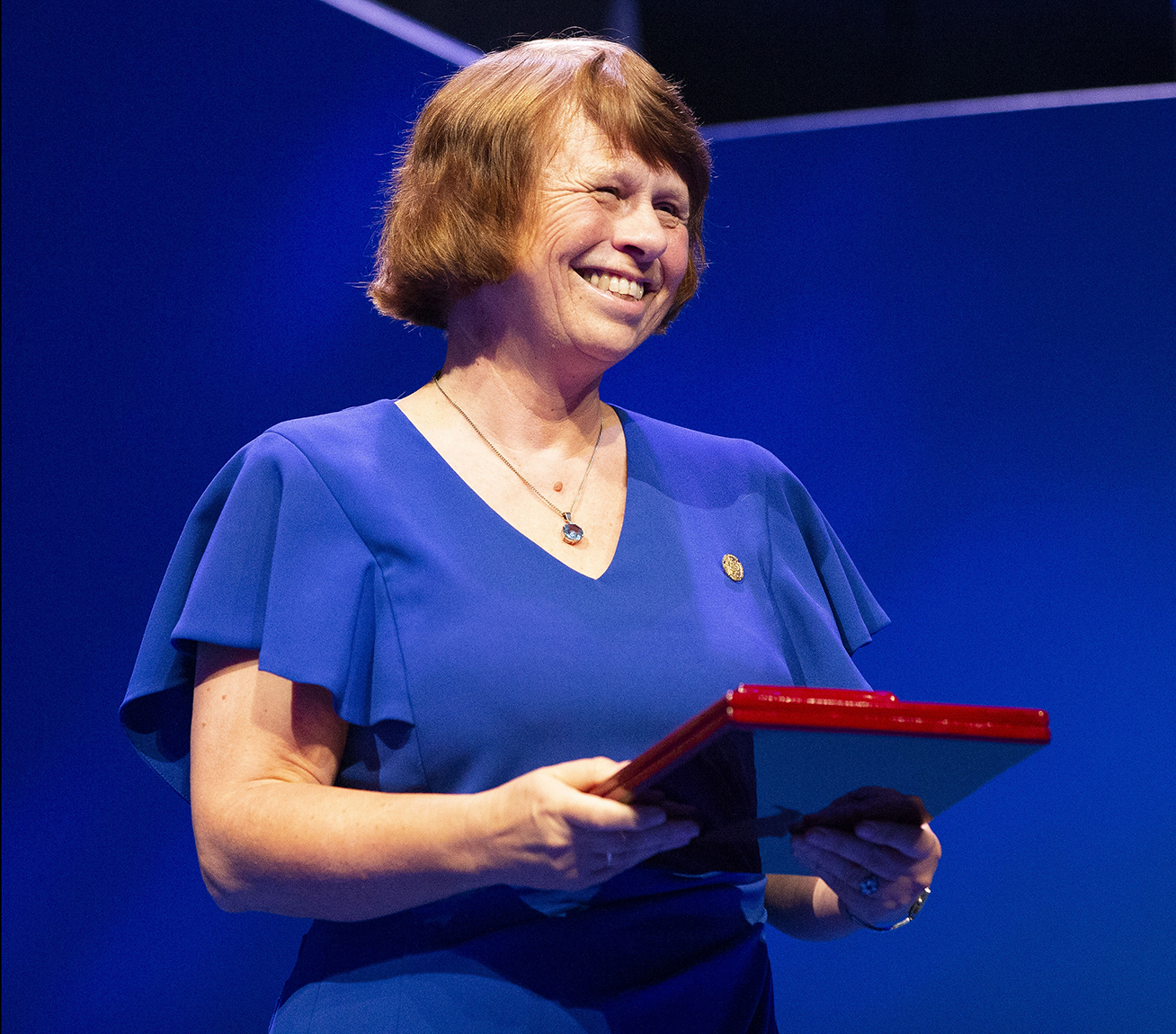 EWINE VAN DISHOECK (1955) carries out pioneering work in the field of astrochemistry. Her research has helped to better understand the chemistry of interstellar clouds, as well as the formation of stars and planets. Van Dishoeck's work is of great importance in determining whether life is possible on other planets. She has won many awards for her research, including the Spinoza Prize in 2000, the Albert Einstein World Award of Science in 2015 and the Kavli Prize in 2018, which is also considered the Nobel Prize of astronomy. Until the end of this month, she is President of the International Astronomical Union.
What will be your role as a member of the Academy?
'My main role will be to participate in the plenary session that takes place every two years, where all members of the Academy are present. In addition, the Academy organises symposia and workshops that are very diverse and address global issues, such as food supply and climate change. For me, this is an opportunity to put certain themes on the map, such as the importance of fundamental science for sustainable development.
And, more specialised: major worldwide scientific facilities. Like the imminent arrival of NASA's James Webb Space Telescope – with which I am closely involved – and ESO's Extremely Large Telescope. Indeed, we are the first generation of scientists, more than 25 years after my first pontifical conference, to have the technology to answer that one big question: are we alone in the universe?'
How do you view science and faith?
'They can actually coexist very well, as this academy with its own observatory proves. Take Heino Falcke, for example, the man behind the first photograph of a black hole. In his spare time, he is a lay minister. My father-in-law was a reformed minister and I always had very good conversations with him. At the meeting in 1996, I was already surprised at how open the discussions were.
Of course, science can tell us that certain things in the Bible did not happen that way, but there is also a lot of overlap: religion and science are both searching for the truth. I see the universe as a big book: just like us scientists, religion is also reading that book.
I also think that many of the scientists who believe in something, believe in Spinoza's God: not a god who judges or loves, but God nature, who is all there is.'
In the media
The appointment of the new members was picked up by the media nationally and internationally. Below is a brief overview:
Interview: Bryce Benda