Interview Ivonne Koomen
Ivonne Koomen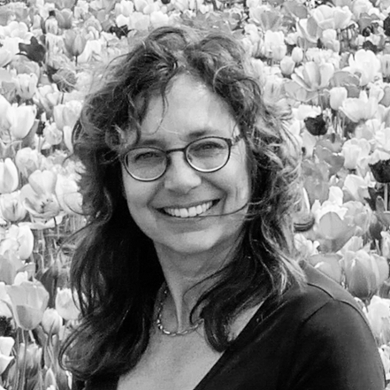 Name:
Ivonne Koomen
Age:
54
Position/Division:
I work at LACDR general office as research policy officer and coordinator of the LACDR PhD program.
Works at LACDR since:
2012
Works at LACDR because:
The international and innovative environment inspires me. Working with such a wide variety of people opens my mind and gives me a lot of energy.
Favorite childhood memory:
Together with my sister playing in the fields and forest around our home and also the long winter evenings playing card games with my family.
Best quality:
I am an active and expressive person, to the point and enthusiastic.
Worst quality:
All my qualities can turn into the opposite like over-active, overwhelming, sharp and impatient.
When I am off, I:
Love to be in the nature for a hike. I also enjoy gardening, photography and gathering with my loved ones having good conversations and doing joint activities like cooking and hiking.
Next scheduled holiday:
A journey with a small van through Norway and hiking the 'Tour du la Montage d'Ax' (French Pyrenees).
Actually, any destination with lots of natural beauty or cultural aspects is favorite and having good food and wine is the finishing touch.
Favorite sport:
Hiking, budo, outdoor cardio and power training.
Favorite music:
Pop, soft rock, jazzy-lounge music and also instrumental music of saxophone or trumpet.
Favorite series, films and books:
Films and series with culture and historic elements, adventure, action and fantasy are my favorites.
The same applies to books.
Favorite cuisine:
The Japanese and Mediterranean cuisine
My motto:
Enjoy live, be dedicated to love and be more