Rubicon grant for four Leiden researchers
Four promising young researchers from Leiden University have received a Rubicon grant from the Dutch Research Council (NWO). This grant will enable them to gain valuable research experience at top universities abroad.
The grants have been awarded to the following researchers: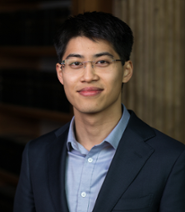 Edouard Fu (Leiden University Medical Center)
Going to: Harvard Medical School, United States
Research: 'Does the wonder drug fulfil its promise in diabetics with heart failure?'
SGLT2 inhibitors are a breakthrough in the treatment of diabetes and heart failure. The first investigations do not paint the whole picture. Fu will therefore use big data to investigate how effective and safe these medications are in practice.
Duration of research: 24 months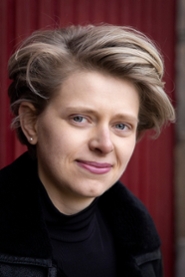 Lauren Lauret (Faculty of Humanities)
Going to: University College London, United Kingdom
Research: 'The Missing Link: the Colonial Style of Re-migrants in The Hague (1814-1900)'
In this project Lauret will investigate nineteenth-century Dutch politicians who re-migrated from the colonies. Their colonial style explains the governmental character of domestic politics. The project will therefore adds this subcategory to the political elite in The Hague: the re-migrants.
Duration of research: 24 months
Cornelia Pabst (Faculty of Science)
Going to: Instituto de Física Fundamental, Spain
Research: 'Dragons in the Milky Way: A Panchromatic Observational Study of Stellar Feedback in Star-Forming Regions'
Massive stars disrupt the ambient medium by radiation and stellar winds. This feedback is crucial for the evolution of a galaxy. The researcher will, by means of spectroscopic observations of emission lines, study stellar feedback and its conditions.
Duration of research: 24 months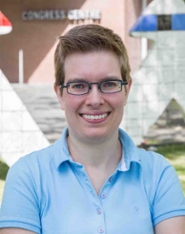 Rianne de Heide (Faculty of Science)
Going to: Inria Lille - Nord Europe , France
Research: 'Bayesian best-arm identification: optimal algorithms for sequential decision making'
Often we need to choose between different decisions, but which one is the best? In this research, theresearchers develop new algorithms to quickly and accurately identify the best decision.
Duration of research: 24 months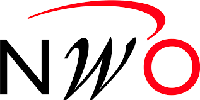 About the Rubicon grant
The Rubicon programme allows researchers who have recently received their PhDs to conduct research at a reseach institution abroad. The size of the grand depends on the destination and duration of the stay. Per year NWO can fund around 60 young researchers within Rubicon (for a total sum of 7m euros, divided into three rounds). These latest grants have been awarded in the first round; there will be a further two rounds later this year.