Cleveringa professors target of hate campaigns: 'Intimidation frustrates Holocaust research'
Holocaust scholars Barbara Engelking and Jan Grabowski will jointly hold the Cleveringa lecture on November 26. They were accused of defamation in Poland for a book they co-edited. How has this affected them? 'This is an attempt to wear us down.'
By chance, the two researchers are both in Warsaw during the Teamsinterview; Grabowski lives in Ottawa. 'We've never been to Leiden and hadn't heard of Cleveringa's speech,' Engelking explains.
Why did you accept the invitation?
Grabowski: 'We did our homework and wanted to be part of the Cleveringa tradition. I don't receive invitations to speak at Polish universities, which is unsurprising. Academics in Poland are increasingly afraid of possible state repression. Professor Cleveringa would recognise that if he with us today.'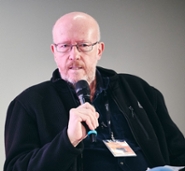 Engelking: 'There is state propaganda in Polish education. With the Second World War, the mythical image is maintained that the Polish nation is innocent and that most citizens helped Jews during the Holocaust.' Both researchers have been publishing research showing otherwise for decades.
Sociologist Barbara Engelking (1962) is a researcher at the Institute of Philosophy and Sociology in Warsaw. She is director of the Polish Centre for Holocaust Research, which she and Jan Grabowski founded in 2003 Historian Jan Grabowski (1962) emigrated to Canada in 1988 because of the communist regime and is a professor at the University of Ottawa in Canada.
Hunt for the Jews
In his book 'Hunt for the Jews' (2011) Grabowski describes how a network of Polish citizens such as local informants, niehgbours, firefighters and police officers helped track down and report Jews in hiding. He also focuses on Poles who tried to help Jews. According to Grabowski, approximately 250,000 Jews went into hiding in Poland during the Second World War, but only 35,000 survived.
'Academics are increasingly afraid of possible state repression. Professor Cleveringa would recognise that.'
Grabowski estimates that at least 200,000 Polish Jews were murdered directly or indirectly having been betrayed by their compatriots. Grabowski: 'That is a conservative estimate that I can firmly defend. But Barbara and I differ on this point: unlike her I think we can give an indicative number. We do the same when it comes to other victims of the Second World War.'
Indictment by Polish League against Defamation
The Polish League against Defamation published a statement against Grabowski's 'false depiction of the Holocaust' in 2017 and 134 Polish researchers signed it. Grabowski: 'Those researchers had nothing to do with history; they were mainly from the sciences. The statement was sent to my university in Ottawa in an attempt to get me dismissed. The accusation was totally irrational, which is why I filed a lawsuit. They are all attempts to wear critics out and see how long they manage to devote their time to these kinds of legal proceedings.'
Exonerated
This year Engelking and Grabowski were both indicted for the book that they edited 'Night without an end' (2018) in which Engelking describes how, during the war, Edward Malinowski, mayor of the village of Malinowo, turned over a group of Jews to the Nazis who then murdered them. Malinowski's niece saw this as slander and took them to court. After their initial conviction by a district court, Engelking and Grabowski were acquitted by the Court of Appeals last summer.
'This is déjà vu: we couldn't speak our minds under the communist regime in Poland either.'
How do charges like this affect your life and work?
Engelking: 'It's hard to work under these kinds of threats. It takes a lot of time and energy and comes at the expense of your research, such as going to the archives, which is very frustrating. I sleep very badly under this kind of pressure.' Grabowski: 'It was also more than just a lawsuit. We became the target of hate campaigns organised by state media. We weren't used to that.' Engelking: 'Fortunately, we also received a lot of support, from our friends and academics inside and outside Poland. That gave us the strength to continue.'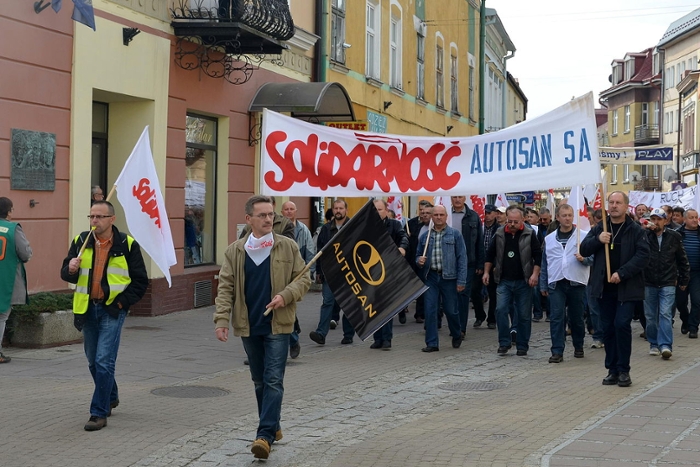 To what extent is the current repressive regime reminiscent of life in communist Poland?
Grabowski: 'Yes, this is déjà vu: we couldn't speak our minds under the communist regime in Poland either.' Both were active for the Polish opposition and union movement Solidarność (Solidarity). Grabowski ran a small underground publishing house in Warsaw that printed pamphlets and booklets against the regime. Engelking was one of the couriers who brought around such illegal publications, but they did not know each other at the time. Grabowski: 'We sometimes threw pamphlets from high buildings to the people in the street. It was an exciting time. But I really thought I had put all of that behind me.' Engelking notes with some sarcasm: 'It's nice to be challenged again.'
Family History
Grabowski's family history is sometimes used against him, he says. His mother was Catholic and his father a Jewish scholar who went into hiding and only just survived the Holocaust. 'On the Polish Wikipedia page I am portrayed as non-Polish in stigmatising language reminiscent of the 1930s and 1940s.' How does his family history influence his work? 'People like me who grew up with an almost secret family history – the memory of the Holocaust was suppressed here – often react to prejudice in a traumatic way. Polish colleagues without such a painful family history are sometimes surprised by my strong reactions.'
Engelking: 'I come from a Polish family but also have German ancestors, as my name would suggest. I have been researching the Holocaust in Poland for over 30 years and have talked to many Holocaust survivors and continue to do so. That's one reason why I find the current debate and anti-Semitism in Poland so painful.'
'Poland's role in the Holocaust is still denied.'
What is your joint Cleveringa lecture about?
Grabowski: 'Among other things, I mention a letter from my father that I found after his death. In this letter from 1973 he wrote how upset he was about Polish-Jewish relations and the denial of historical facts about Poland's role. The striking thing is that now I can put my own name under the letter and don't have to change a single letter. As good as nothing has changed in the current debate. Poland's role in the Holocaust is still denied.' Engelking: 'I will give a panorama of Polish-Jewish relations during the war and try to give an as realistic picture as possible. That there were many different attitudes and how they affected the survival of the Jews.'
More than one chair
At the end of the conversation, the topic comes up again of how the Holocaust is not always an obvious topic at universities. Grabowski: 'In Poland, until very recently, there was not a single chair on the history of the Holocaust, even though five million Jews were exterminated on Polish soil. In Canada, with a similar population but six thousand miles away from the events, there are six or seven professorships on the Holocaust.' Engelking: 'Yes, we need a chair. There are memorials, such as the former concentration and death camps. And there is Polin in Warsaw – a museum on Jewish-Polish history.' Grabowski: 'Yes, but that is called a "museum of life" when it's mostly about Jewish culture. Even there, it's not allowed to be too much about the Holocaust.'
Text: Linda van Putten
Photo above article: Jean Carlo Emer