Miranda Boone on problems with virtual court hearings during coronavirus crisis
The coronavirus crisis had a major impact on the judicial system in the Netherlands: courts closed at the start of the pandemic and instead held virtual hearings. Research now shows that things did not always go smoothly.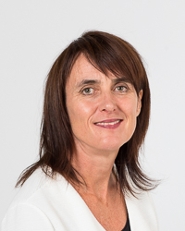 The universities of Utrecht, Nijmegen and Leiden examined the impact of the coronavirus crisis on the judicial system and the position of people who were affected. They looked at criminal law, juvenile law and immigration law.
Professor of Criminology and Comparative Penology Miranda Boone examined the consequences for criminal cases. It was technically a major operation, and therefore things often went wrong, she said in (Dutch) radio programme EenVandaag. 'It was difficult for prisons to get people in front of the camera at the right time', says Boone. 'There were also time slots set up to make good use of the scarce capacity. But that meant that when the time was up, a suspect was thrown out of his or her session. The connection was then suddenly broken.'
Detainees told researchers that they felt that justice had not been done. 'The survey we conducted showed that suspects who did not appear at the hearing against their will were unhappy with the situation.'
Dutch newspaper Trouw also reported on the research into the impact of the coronavirus crisis on the judicial system.