Collaboration starts quest for new antibiotics through NWO fund
Identifying novel antibiotic compounds to tackle antibiotic-resistant bacteria. Researchers from Leiden University and VU Amsterdam will unite through a project now funded by NWO's Open Technology Programme (OTP), which awarded the collaboration nearly one million euros.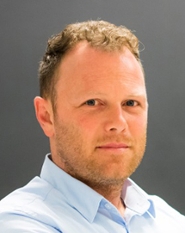 The treatment of infections caused by Gram-negative bacteria is increasingly challenging due to their evolved resistance to many different types of antibiotics. Nathaniel Martin, professor Biological Chemistry at the Institute of Biology Leiden (IBL), is head of the Leiden group and explains the focus of this research. 'We want to find new antibiotics that interfere with the activity of a bacterial outer membrane protein, known as BamA'.
Screening for novel antibiotic compounds
The activity of BamA is essential for many disease-causing bacteria, but none of the present antibiotics target this protein yet. Martin and his collaborators will change that. With state-of-the-art chemical biology screening and selection methods, they will identify novel antibiotic compounds. The research will deliver innovative, first-in-class antibiotics, as well as unravel key insights into the working mechanisms of BamA.
Fighting most critical pathogens
Martin is very pleased to have received funds for the project. 'The total project budget is €955,000, which will allow us to hire at least two full-time researchers and perform several comprehensive studies over the five-year duration of the project. Additionally, the research has a highly significant translational potential: It will be used to develop antibiotics to fight some of the most critical pathogens listed on the WHO's recently published priority pathogens list. Therefore, the project is a good match for the Applied Science Domain of NWO (TTW), which is responsible for the OTP.'
Experts and partners with key experience
The research will not only be conducted in Leiden, but via a team approach, explains Martin: 'We will be working with the groups of Joen Luirink and Seino Jongkees at the VU, who are experts in bacterial outer membrane proteins and peptide selection techniques. The industrial and non-academic partners include Pepscan (Lelystad, Netherlands), Bioversys (Basel, Switserland), and Fundación Medina (Granada, Spain). These organizations bring key experience in peptide therapeutics, antibiotic development, and natural product screening.'
NWO Open Technology Programme (OTP)
The Open Technology Programme is part of the NWO (Nederlandse Organisatie voor Wetenschappelijk Onderzoek) and 'is open to excellent research aimed at the possible implementation of the results. The program offers companies and other organizations an easily accessible way of becoming involved in scientific research that leads to usable knowledge'.