Mark Leiser appointed International Research Fellow
Dr Mark Leiser, Assistant Professor in Law and Digital technologies at eLaw, has been appointed an International Research fellow at the Coordinated Research Center in Information Society and Law of the University of Milan in Italy. The aim of the Center is to conduct research on issues related to the relationship between law and the digital environment, with particular attention to present and future challenges deeply affecting society.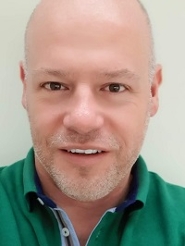 The appointment will encourage further cooperation between Leiden Law School and our Italian neighbours as the Center seeks to develop solutions for the most pressing issues of our time: Information Warfare, cybersecurity, cyberwars, security of smart cities and smart governments; Hate Speech, Cyberbullying, Stalking, Grooming Online, Terrorism, Discrimination, Violence on Digital Platforms; Cyberbullying and cyberstalking between young adults; Data protection and data governance.
The aim of the fellowship is to inform policy development in the fields of data and consumer protection, the regulation of digital technology, the digital economy, and the information ecosystem.
Leiser remarks: 'This is a fantastic opportunity to bolster eLaw's network of collaborators and colleagues to the east of the Netherlands. The ISLC fellowship is an opportunity to work with researchers, academics, and students alike on projects of deep importance to humanity and the health of the information ecosystem.'
The non-residential position will last from 1 May 2022 for the period of a year.